So, just what is a network?
'Network' is a term frequently used in health and care, but what do we mean? What is the difference between a network and a club? Or a network and a market? Do you know if you are running a network or a committee? And do you know which one is best for you?
Many of us have grand ambitions of creating a network for one purpose or another, and understanding these nuances can be key to success – but they can also be things that you never really considered when starting out.
Working on the executive committee of the Federation of Orthopaedic Residents in Europe has opened my eyes to some of the challenges of running a network across several boundaries.
The main committee itself is sizeable, with responsibility for different areas, such as education, fellowships, financing etc, divided by subcommittee. In addition, bringing together residents from countries with very little training and keeping them engaged is problematic, and their needs may be quite different from those with a rigid training structure.
The fundamental purpose of building a network of residents has only recently begun to crystallise, with learning being the central focus. With the support of Kaleidoscope, we are starting to build a more sustainable infrastructure.
Networkfest, which runs from 25-29 September, aims to provide practical help on how networks like this can be successful.
During the week we will release the Kaleidoscope manifesto on learning networks.
We will also host daily interactive webinars from 12-12.30 with a panel of expert guests from our international network faculty. The webinars will covering a range of issues that are important for running successful networks:
Monday: Do all networks need to be managed? The self-sustaining network, truth or myth?
Tuesday: No one in my network seems to care. What should I do?
Wednesday: What is the best way for a network to communicate?
Thursday: How do you measure the success of a network?
 Friday: Do networks have a natural life?
If any, or all, of these questions affect you and your network, we would love you to join the discussion. Email us at hello@kaleidoscope.healthcare to start the conversation.
Danny worked with Kaleidoscope as part of the National Medical Director's Clinical Fellow Scheme.
---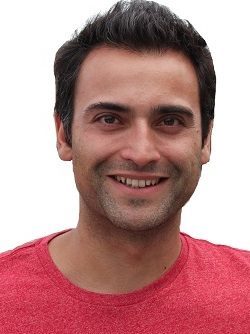 Danny Ryan
21 September 2017