Promotion to incompetence
"In a hierarchy every employee tends to rise to their level of incompetence." It was in the late 1960s that Laurence J. Peter introduced us to the Peter Principle in his book 'The Peter Principle: Why things always go wrong'. His view - people are promoted based on performance in their current role. They eventually rise to a point where they are hopelessly out of their depth. 
It was written as a satire and is currently ranked #107 in Amazon's list of humorous business books (yes, apparently there is such a thing). The principle is one that may prompt a wry smile of acknowledgement in many workplaces, but the reality is that it was based on little scientific evidence.
Until now: research published in 2018 shows that there might be more than a grain of truth in the Peter Principle. A study of over 50,000 employees, working in 214 sales firms, showed that the best salespeople were more likely to be promoted but also perform poorly as managers.
Perhaps sales as a profession is an outlier? Maybe a sales environment is more susceptible to the phenomena?
I've been reflecting on whether, and how, the Peter Principle applies in a government context. I'm fortunate to have spent most of the past 10 years helping people to think about how to manage and improve government organisations. It's given me an incredible and privileged insight into what we ask people to do and how we support them to do it. It suggests that a variant of the Peter Principle is alive and well – although the symptoms and potential root causes point to a more fundamental problem that needs to be fixed.
Government organisations are not short of people with technical expertise. A common assumption is that they will intuitively know how to run a successful service or organisation. And while traditional 'management training' is commonplace (such as how to have difficult conversations) there is less consistent support for building the capabilities that help people run effective operations, particularly when they are promoted. Evidence from our work at the National Audit Office shows that this is true whether you are working in a front-line role, managing a service, running a whole organisation, or responsible for part of a multi-organisation system.
The size of the prize is significant. Research indicates  that core operations management capability is often undervalued yet is directly related to the performance of the organisation. However, when recognition and reward is so often given for firefighting (the service disaster that was averted; the project pulled back from the brink) it perpetuates the view of what is valued and entrenches the status quo.
So, should we all be obligated to do more to help people succeed in the roles that we give them?
If so, how much do we need to rethink how our organisations recruit, promote, provide career pathways, coach, reward, appraise performance, and train people? Or do we continue to allow ourselves to drift towards the logical end point of the Peter Principle: "In time, every post tends to be occupied by an employee who is incompetent to carry out its duties".
Alec is head of operations and process management practice at the UK National Audit Office.
---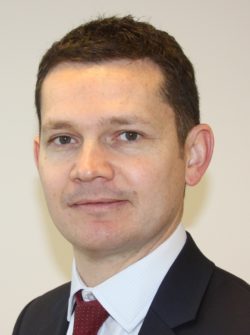 Alec Steel
24 October 2018