Lobbying and conflicts of interest in the NHS
Lobbying in the UK is a £2 billion business, making it the third largest worldwide after the US and Brussels. Most people will have heard about the fossil fuel and tobacco sectors trying, and succeeding to, influence policy through lobbying, but what does it  mean for the health sector?
What is lobbying? According to the UK Parliament, "lobbying is when an individual or a group tries to persuade someone in Parliament to support a particular policy or campaign". Anyone can lobby the UK government, as an individual, small group or as part of a profit-making organisation.
Lobbying and conflicts of interest
One problem that arises from lobbying is the possibility of conflicts of interest of individuals working in health policy.
Commercial lobbyists acting for particular, narrow interests bend our system of government to their will to such an extent that it can be said to no longer serve the interests of the wider public. Privatisation, the selling of publicly owned industries by government, and outsourcing can be a paradise for lobbyists, with the NHS providing particularly clear opportunities for profit.
The outsourcing of certain parts of the NHS opened up lucrative opportunities for the private sector, giving rise to collective lobbying for increased privatisation by companies seeking contracts with the NHS –  for example, insurance companies funding free-market think tanks. And the potential for conflicts of interest is shown by a senior special adviser for the (then) Department of Health and his previous role working with clients from the private health care, food and soft drinks sector.
Lobbying and transparency
How has this been viewed by the public? Has the lack of transparency around the involvement of commercial interests in NHS decision making led to a loss of public trust?
Transparency International UK points out that revolving doors between the private sector and government, and a perceived lack of transparency and accountability, undermines public confidence in the policy process. The public perception that decisions made by the government are legitimate and fair is an important factor in sustaining a healthy democracy.
Commercial interests are known to not always align with public interest and they have the potential to obstruct effective policies, as has been shown in the cases of tobacco and fossil fuel. As a consequence, there have been increasing efforts to exclude these sectors from the relevant areas of policymaking. But we've yet to see the same level of scrutiny or public debate around commercial influence on UK health policy.
Join us for Melting Pot Lunch on Wednesday 18 July to kickstart the discussion.
Tamasin is an investigative journalist who has been working on the topic of lobbying and privatisation for over 10 years. She is a researcher for Spinwatch, a regular contributor to The Guardian and has co-authored 'A Quiet Word: Lobbying, Crony Capitalism and Broken Politics in Britain' with Andy Rowell (2015).
---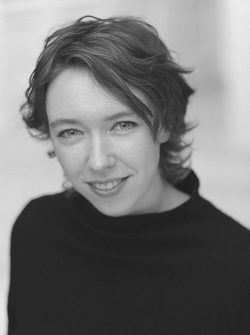 Tamasin Cave
17 July 2018