Prevention: when nothing happening is a good result
What puts your blood pressure up? Me? I'm pretty placid most of the time, at least until I see a misplaced apostrophe or hear yet another interviewee on the radio start every response to every question with the irritatingly unnecessary word "So…"
Political corruption and lying don't do me much good either. Nor does cheating in sports, TV programmes that refuse to come to a satisfactory ending, Audi drivers who tailgate at speed, scams, folk who chuck litter out of car windows, and…
OK, maybe I'm not quite as placid as I like to think. But I do know my blood pressure is okay, because I take it once a fortnight – just to be sure.
Today is World Hypertension Day. While it seems that almost every day of the year is an awareness day about something or other, hypertension is one of those problems that is most likely to cause you problems if you don't know you've got it.
Knowing your blood pressure can be lifesaving. Lives saved by such simple measures are just as important and valuable as lives saved by the most dramatic of high-tech medical or surgical interventions. It just never seems that way. Prevention is something of a bore.
This last year has beautifully highlighted the benefits of prevention. Lives can be saved from Covid-19 through the painstaking and exhausting work of teams of dedicated PPE-clad professionals battling the disease in intensive care units, or through the administration of a vaccine.
In my life as a GP, I am pretty certain that the most valuable work I ever did was prevention and resulted in nothing happening.
The tens of millions of our citizens who have now chosen to be vaccinated have shown very clearly where their preference lies. Like everyone else, I felt a real sense of relief when I had my jab. I knew there was still a risk that I could be taken ill, but a simple preventive measure had reduced that risk dramatically – something that the plummeting graphs of incidence are now reassuringly demonstrating.
In my life as a GP, I am pretty certain that the most valuable work I ever did was prevention and resulted in nothing happening. Through my many years working in healthcare policy, I suspect that guiding politicians and other system leaders into avoiding mistakes will also turn out to be the most useful thing I've ever done.
The problem with both is that they are invisible. A great result means that nothing bad happens. Disaster averted. No story.
The NHS is facing yet more reorganisation – and experience will have led many seasoned observers to expect the worst – great intentions ruined by poor implementation.
What we need is a decent dose of preventative policy mishap avoidance, or PPMA – as it's never been called.  It will be particularly needed in the world of primary care networks and integrated care systems, where teams are being brought together in new and potentially exciting ways.
But success will depend on good communication, in just the same way that good healthcare needs good prevention. At Kaleidoscope Health and Care, we focus on bringing teams together, encouraging great communication, preventing the misunderstandings and tribalism that have beset every previous NHS reorganisation in my lifetime. Disasters averted. Absolutely no story.
And that in itself would be a great story.
---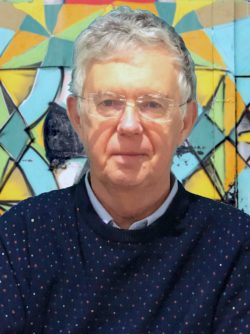 David Haslam
17 May 2021