Prescribing the future
Health policy loves a good cliché. Prevention better than cure. Care closer to home. Of late, we can add another: that social prescribing - a means for GPs, nurses and others to refer people to a range of local, non-clinical services - is the future.
It's in the NHS Long-Term Plan ("Within five years over 2.5 million more people will benefit"), and also features prominently in the government's loneliness strategy ("the expansion of social prescribing across the country will change the way that patients experiencing loneliness are treated").
It's this topic – of how social prescribing can reduce loneliness specifically – that we have been proud to support British Red Cross and the Co-op in exploring. But if social prescribing really is the future, what does that mean? We asked attendees at a workshop in April to imagine a scenario: it's 2029, social prescribing has had a significant impact on loneliness – how is the health and care system different as a result?
Four themes emerged:
Less loneliness, better health. In this new world, attendees saw rates of loneliness fall, along with linked diseases. "Significant reduction in loneliness," wrote one attendee. "Numbers affected by the many diseases exacerbated by loneliness (such as depression) have fallen," wrote another. "Some conditions don't fully develop or are found quicker due to improvements in mental wellbeing and not being isolated," wrote a third. The potential for better health and wellbeing was clear to attendees, and backed up by extensive evidence: lonely individuals are at higher risk of hypertension, poor sleep and the onset of disability, and more prone to depression, cognitive decline and dementia.
Shifting identities (in a good way). A number of attendees saw this future world as one where old boundaries between sectors, professionals and approaches had blurred, leading to a more holistic, person-centred approach to health and care. A number focused on how this could lead to GPs identifying themselves in a different way: "GPs feel more part of the community sector" or even "GPs are part of the community sector rather than trying to 'link' to it". This was echoed by a change in how it may feel to visit a GP practice: "Community health centres where the place is buzzing with community groups," wrote one attendee. Such places already exist, for example the outstanding Bromley by Bow Centre, where the model is about connection and relationships being key to health and wellbeing. Their practice connects people to each other as well as to other forms of support, referrals, care pathways, next steps, and a safe, supportive environment. The challenge is how this becomes the norm not the exception.
Many attendees saw this future world as one where social prescribing is part of business as usual, and the greater use of non-clinical services as standard practice.
Awareness and appreciation. Many attendees saw this future world as one where social prescribing is part of business as usual, and the greater use of non-clinical services as standard practice. This has implications for professionals: "GPs see social prescribing as a tool," wrote one. "People are routinely being identified as lonely and are having high quality conversations to get the help they need," wrote another. And also implications for individuals too: "Self-care and self-management of a variety of conditions has become commonplace." Key to this is the way in which a social prescribing approached is not just accepted, but welcomed: "People appreciate and seek out the support of non-clinical services."
Pressures reduce. Possibly more than any other implication, attendees saw this future world as one where reduced rates of loneliness have had an impact on service pressures: "Less demand on GPs, A+Es, ambulance services", or "GP and A+Es are less busy, doctors have more time to talk to patients", or "fewer appointments driven by loneliness".
In many ways, this is a direct result of the other factors above. However, the frequency with which 'pressures' were noted raises an interesting question: if better health and more community interventions do 'free up' healthcare capacity (and evidence suggests this is only one factor), could this not be used to further increase wellbeing, or reach larger numbers affected by loneliness?
What was striking across these themes and the range of other responses (health and care integration, better voluntary sector partnerships, personal health records, to name a selection) is that none of them is easy.
The year 2029 may seem a long way off (Kylie Minogue will be eligible for a free bus pass), yet to get to a different world by then requires serious efforts now. Watch out for the forthcoming report from the British Red Cross on what the NHS, government, and others need to do in order to turn vision into reality.​
---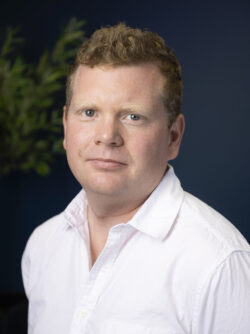 Rich Taunt
9 May 2019