People, purpose, place: catalysing change in neighbourhoods
Mary is in her late sixties and lives alone. She has diabetes, angina and hypertension. Her hearing is deteriorating and her mobility is becoming difficult. Everyday normal things are a struggle for Mary. 
One day, Mary gets a knock on the door. She opens the door and finds a young man called Steven on her doorstep. He's from her local GP practice and knows her doctor. He wonders if Mary is free to have a general chit-chat about how she's getting on. Mary smiles and invites him into her home. They make their way to her kitchen and she puts on the kettle.
​"How long have you lived here?" asks Steven. Mary proudly tells him she was born, raised and married in this neighbourhood. She tells him about her marriage, her son and how hard it's been since her husband passed away. She misses her husband a lot and going out with him and their friends. She was always fit and healthy. But the last ten years have been hard – she's been in and out of the hospital as she's had a few falls.
Mary's story is not unusual. Providing services by sticking to the status quo is no longer working for people like her.
Last time, she was worried about who was going to look after the dog, how she was going to do her shopping and how she was going to remember all her medicines. But she managed with some help from her son who he lived nearby. Three months ago, he got a new job in the neighbouring town. Mary has lots of appointments but she can't keep track. She sticks the kettle on again and they have another cup of tea. At the end of the conversation, Steven tells Mary he'll be in touch with her the following week.
True to his word, Mary gets a call from Steven. He's been in touch with the local pharmacist and occupational therapist about what they could do to help. The following month, Mary has a blister pack made for her to ensure she takes the right medicine at the right time. She also has grab rails fitted in the house to help her stay mobile.
Steven also helps her to connect with Lucy from the local befriending service. On another visit, Steven speaks to Mary about getting an Amazon Echo. This will help her with her appointments and remind her when to take her medicine. She's reluctant at first but he encourages her to give it a go for a few weeks. By the end of the month, Mary can't get enough of her new gadget.
​Mary's story is not unusual. Providing services by sticking to the status quo is no longer working for people like her. In this Melting Pot Lunch, we'll be exploring what it takes to shift health and care into a collaborative place-based way of working so people like Mary can live the kind of life they want to live and practitioners can connect or re-connect with their sense of purpose.
Rajwinder Cheema is a Programme Manager for the People Powered Results team at Nesta.
---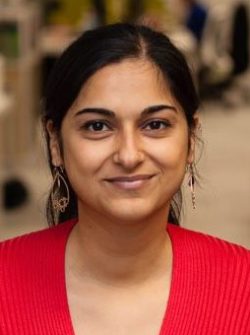 Rajwinder Cheema
10 May 2019