Partnership reality: what endures when structures don't
"Making something a reality." Roll the phrase around. When would you use it? In your personal life, if you're anything like me, not much. If so, it's probably something which won't actually happen. Making daily gym-going a reality. Making my-attachment-to-ebay-less-all-consuming a reality. 
Professionally? A bit more regularly. But likely to be in a similar context: something that I want to happen but don't want to fully commit to. If you know it's going to happen, why would you feel the need to assert that it's going to become real? Stepping back, merely existing is a fairly low bar for success.
So, a roundtable entitled 'making partnership working a reality' gives an immediate whiff of futile hope. And for good reason; whether your entry point is 'partnership working', 'integration', 'collaboration', or any other jargon-synonym for working together, you've probably been involved in many similar discussions before.
It's become a cliché that every major NHS strategy since the 70s contains near-identical commitments to organisations working more closely together. The Long Term Plan is no exception, pledging "properly joined-up care" (the use of "properly" another linguistic red flag: when did you last say "I'm properly going to go to work"?).
The – standing room only – roundtable, part of the Nuffield Trust's ever effervescent Summit, sped across citizen involvement, getting the appropriate scale for decisions, and how cross-organisational working can become second nature, and beyond. Lots of ideas, but if there had been a straw-poll, most likely an underlying view that the future of partnership working would be much like my gym-going: undeniable benefits, little chance of it being the norm.
It's become a cliché that every major NHS strategy since the 70s contains near-identical commitments to organisations working more closely together.
What might change this rather dreary inevitability? Three themes.
1. The structure trap. Few topics get policy audiences as animated as tinkering with structure charts. We just can't help ourselves, while all the time knowing just how limited an impact it has. PCGs, PCTs, CCGs, SHAs, STPs, ICSs; the shelf life for our local and regional structures is around three years. Thinking about partnership working in a decade isn't about getting integrated care systems right, nor even their successors – but probably three or even four incarnations on. The vast amount of time and effort spent setting-up and shutting-down organisations can be used on better topics, surely. But what?
2. Everyone loves relationships. It's a truism that improvement, change, and working together is ultimately 'all about relationships'. Whether it's connections across professional, geographical or community boundaries, no-one denies that without good interpersonal relationships little is likely to happen. This is shown vividly by the superlative work in Wigan, described by Director of Public Health Kate Arden, or the Shared Lives care model presented on by Alex Fox. The sand we run into is just how 'organic' this whole relationships stuff is. You can legislate for structures (trust me, I was Andrew Lansley's Bill Manager for the 2012 Act) in a way you just can't for relationships. Can you?
​
3. More rigour please. At Kaleidoscope we're obsessed by these sorts of questions, often asking people to think about their most effective working relationship, and what made it work. We've run this with hundreds of people across health and care and yet to have anyone say 'the right governance model' or 'a well-crafted financial incentive'. What people do say is exactly what came through in our discussion: trust, shared vision, clarity of purpose, mutual respect. We know all this from our personal lives, but we struggle to make it real professionally, particularly as policymakers in trying to influence systems. One way is to flip it and just think about how to destroy these factors as quickly as possible. No time to think. Competing targets imposed not owned. Collaboration being irrelevant to hiring and firing decisions. Bullying role modelled from the top. We could go on.
In summing up, Simon Nicholson of MSD talked about the need to stop thinking about bricks in favour of the mortar which binds them. If so, where would we start? Create the means to build a breadth of new connections, empower people to use such connections to solve problems, and invest in collaborative skills to help people make the most of the new opportunities.
There's no magic here. If we're genuine about partnership working we need to stop talking about it as a 'reality' which may or may not happen. We knuckle down, we mean it, and we might be (although we shouldn't) surprised by what happens as a result.
---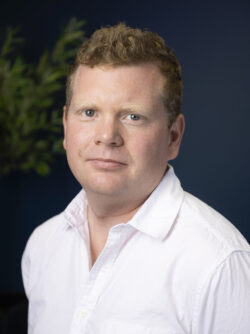 Rich Taunt
1 March 2019