Preparing the soil: what does the new White Paper mean for integration?
The new White Paper setting out the legislative proposals for a Health and Care Bill is a clear encouragement to collaborate and integrate. It is explicit that national policy, legal and regulatory frameworks affecting the NHS have impeded, restricted and delayed the practical integration of health and care around families and patients even where the will has been there. 
However it is too seductive to expect that those signs and symbols of integrated care will now begin to flourish automatically. We cannot perhaps sit back and wait for pooled budgets, joint teams, social support alongside medical help, mental and physical healthcare delivered together to simply emerge.
Delivering integrated care at reasonable scale was not impossible before the White Paper, and nor will it be inevitable after the changes have been introduced.
There are, therefore, certain conditions which made a degree of integration possible before the White Paper and which will need to continue to be acknowledged and cultivated if the objectives of that White Paper are to be fully realised.
We know though that the breakthrough will rely at least as much on the quality of relationships, the depth of trust, the courage of organisations to commit themselves to each other and the humility of those same organisations to acknowledge their dependency on each other.
…the breakthrough will rely at least as much on the quality of relationships, the depth of trust, the courage of organisations to commit themselves to each other…
In this context the risk is that we see the White Paper as the single lever which allows the gears of integration to click into place and start to turn the engine. It is perhaps closer to the process of preparing the soil to help the growth of the garden. The mindset shift required here – from 'fixing' to 'tending', from hierarchies to networks, and from transactions to connections, is brilliantly described by Sue Goss for Compass in her report Garden Mind. That helped prompt some reflections from me on what we need to recognise and value beyond the technical assistance the White Paper gives us:
How the primary commitment to the conditions of success for a defined place and community helps us see beyond the organisation and its services into their context, our contribution and our dependency on others to achieve those goals.
That without an immovable and shared set of core values, joint working dissolves into partial sectoral perspectives which cannot be reconciled.
That each partnership has its own stratigraphy – those with the deepest layers and self awareness of that history will be more likely to engage with the White Paper as a new chapter in their own story and not a different book.
It is about networks not hierarchies – integration is societal, cellular, organic and adaptive. It can't be instructed, commanded or passed along.
Those partners and places which have gone furthest in their integration journey were not those who waited to be allowed to organise themselves into a new organisation, but those which immediately acted as if they were already part of the same organisation.
These elements may not translate easily into a programme plan to respond to the White Paper and they make uneasy reading in a Gantt chart, but I believe these are reflections which would be recognised by those who have made progress already and intend to go further.
---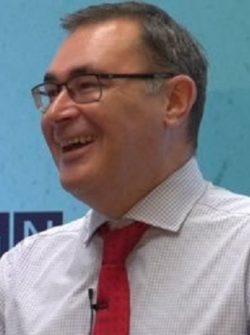 Warren Heppolette
15 February 2021