Making better choices: applying behavioural insights in health
Why is behavioural science important in health? ​The operating manual for a healthy human mind and body is not a simple one. Successful maintenance requires us to make decisions based on uncertain futures, confront fear and embarrassment, and stick to habits often at odds with modern life.
The health and care system too makes cognitively complex demands of those who work in it: tired physicians have to diagnose and treat just as well as fresh ones; CCGs must overcome interpersonal dynamics to reach consensus; and managers must determine how to use limited resources when life and death hangs in the balance.
The burden on decision making is enormous and there is no area of policy in which a nuanced understanding of human behaviour matters more.
​
The Behavioural Insights Team (BIT) is a social purpose company which helps public sector organisations in the UK and overseas to apply behavioural insights in support of public policy goals. During the last 8 years, we have partnered with every level of the UK's health and care systems, advising on policy design, implementation and communication to improve health outcomes.
​
So, how do we do this?
We try to understand the contexts in which people make decisions, we notice small details and we find out what has and hasn't worked before.
We come up with innovative ideas for solving policy problems and we measure everything we do as robustly as we can, where possible testing interventions with randomised controlled trials (RCTs).
Our work covers a broad range of projects including: encouraging uptake of mental health services, improving early cancer diagnosis rates, addressing burnout of NHS staff, as well as applying behavioural insights to national and local obesity policy. The approach can be applied to any situation where you're aiming to change someone's behaviour.
We try to understand the contexts in which people make decisions, we notice small details and we find out what has and hasn't worked before.
Below are a few more detailed examples of how behavioural insights can be applied to health:
Working with NHS Digital, we found that adding colour-coded alerts indicating hospital capacity to the interface used by doctors reduced referrals to clinics with long waitlists by 20%. These alerts made existing information on wait times more salient, making it easier for doctors to factor this into their determination of which clinic would best meet their treatment needs.
​Working with Public Health England and England's Chief Medical Officer, we ran a project in antibiotic prescribing which showed that simply giving physicians feedback on their prescribing patterns compared with others can significantly reduce the number of antibiotics given out, reducing the risk of antimicrobial resistance in the future.
Working with the Department of Health and Imperial College London, we found that including the approximate cost of a missed appointment to the NHS in text message reminders for outpatient hospital appointments reduced missed appointments by 25% (from 11.1% to 8.5%) for no extra cost.
Within the context of ever-increasing demands on services and already-stretched resources, there is a role for behavioural insights to help find ways to reduce demand and improve efficiencies both within the NHS and the wider health sector.
Victoria is a senior advisor in the Health Team at the Behavioural Insights Team working on health. Victoria works on a range of policy areas at BIT, including the NHS, public health and mental health.

---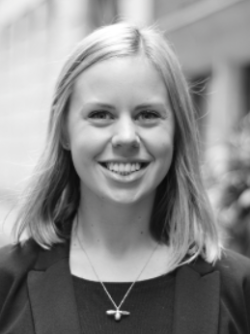 Victoria Fussey
19 November 2018