In praise of living at work
Work is a fact of life for most of us. But if lockdown feels a bit like 'living at work' then perhaps it's time for us to examine the idea that work should be a more joyful and flexible part of our lives.
A few days ago a person called Heather De-Quincey got nearly 170k likes for a tweet that said, "I think we need to stop calling it "working from home" and start calling it "living at work".'
In uncertain times many people feel fortunate to have jobs, but growing disillusionment with workplace culture seems to be a theme on social media. The pandemic has been a catalyst for people to reassess what matters. That resonates with me and brings up some of the reasons for us designing Kaleidoscope to be the way it is.
Replace working lunch with working dinner…? 
Last night, for example,  I abandoned dinner making to my husband whilst I took a call from work.  It was 8pm – long after I should have 'clocked off' for the day.  My colleagues on the call had run a digital event earlier in the week, which saw them working until after 8pm. One of them was also up until 1am editing a bid before the submission deadline.
 Why is it okay for me to be on a call at 8pm at night and abandon the macaroni cheese?
So far, so predictably 'living at work'.  It sounds like every other job I've had, where the expectation is that you're on call 24/7 and only the professionally suicidal would say 'I'm sorry, it's late, I can't call'
What is different about the way we're working at Kaleidoscope?  Why is it okay for me to be on a call at 8pm at night and abandon the macaroni cheese?
Working hours aren't as important as caring about colleagues  
The flip-side of the above is the following; this morning, after a rough night, my daughters and I overslept.  Rather than feeling panicked about this we had a relaxed breakfast and made our way to preschool slightly later than normal.  Later on I've got to head out and do a food collection for a couple of vulnerable neighbours.  Rather than fabricate some random commitment to the guys in the office, we're chatting about the nightmare of non-sleeping two year olds and the challenges of delivering multiple frozen food items to multiple households on the hottest day of the year.
In a discussion about a planning session next week the 1am colleague mentioned she'll need to head off early to care for her daughter; immediately the conversation became what could we achieve in the time available, not a judgement about whether this was 'appropriate' or not.  And that isn't just something we do because 'we're all in this together' right now. It is always like this. Pandemic or not.
That 8pm call on my day off?  It didn't matter in the slightest, for two reasons;
I really care about what we're doing and I want to make sure it's done right.  I'm confident my colleagues feel the same way.
I really enjoy what we're doing and I really like the people I'm doing it with.
At Kaleidoscope we do everything we can to empower people to be their authentic selves at work. Our experience so far is that this creates an incredibly collegiate working environment, and allows us to have even the difficult organisational discussions with mutual respect and integrity.  So that 8pm call wasn't a duty call about work, it was a catch up with friends to have a quick debate about something we're all passionate about – definitely worth the burnt macaroni cheese.
The workplace status-quo is going to change. It's encouraging to hear news that places are changing.  Action on Hearing Loss has just announced that they are going to close their London office to allow greater flexibility.  When we think about how the workplace changes, we shouldn't just focus on more use of Zoom or Teams – this is a real opportunity to re-evaluate and reset attitudes and behaviours learned in our 'traditional' workplaces. I'm not saying it will be easy, but I am saying it's worth the effort.
We spend a lot of time thinking about how we create psychologically safe spaces to empower honest conversation – both for our team and for our clients – drop us a line if you want to learn more.
---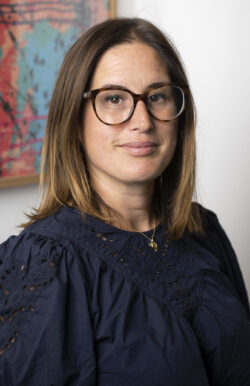 Jess Tudor-Williams
25 June 2020