How our words build barriers in healthcare
Jargon breeds jargon – if someone uses a term we don't understand, the safer option is to repeat and reuse the term, to give the impression we know what we're talking about.
Has your STP or ICS used an implementation framework recently? Is integrated care a prioritised outcome? Or have you assessed the efficiency of your outpatient triage system?
Language is important in healthcare. No doubt we use and develop specific terms because we need to be able to summarise things quickly sometimes, and certain terms and abbreviations can help with that.
But so often in healthcare we become easily absorbed in our language to the point that it becomes alienating. Why is that a problem? Ask anyone in healthcare for the top three things they'd want to change, and I'll bet that working together or communicating better will feature somewhere.
The problem with jargon
Everyone's favourite, uncontroversial, non-divisive, former Prime Minister David Cameron was one of many senior politicians to recognise the problems with not using plain English:
"Complicated sets of initials, official jargon, bureaucracies that over-complicate things to boost their own self-importance – all of these things help to build barriers…"
OK, he may not have got *everything* right, but he's right about language here. And it's not just former prime ministers – only 12% of MPs find the language used to describe current changes in the structure of the NHS easy to understand. We need to do all we can to overcome barriers in healthcare, and not to build them in the first place. Using plain English rather than jargon is a strong starting point.
Plain English – not just for the public
You might think 'well obviously I don't use jargon with the public – but why would I stop using it with my colleagues?' Here are three good reasons:
If you use jargon regularly, can you be sure you're always quickly switching to clear, accessible language when you're talking to a patient? It's easy for it to slip in. Yet there's not much room for manoeuvre when up to 61% of the population struggles to understand written health and wellbeing information.
Can you be sure that every colleague (internal or external) knows and understands the terms you use? Someone might be new to the organisation and even to healthcare, or they may speak English as a second language. You might think that they can simply ask – but how often do people feel safe enough to admit they don't understand something? If someone's new, or has historically felt in a position of less power because they're not speaking their first language, they may feel even more hesitant to speak up. Instead they might spend valuable time feeling bewildered and googling the acronyms and abbreviations you use. Those people might then go on to use those terms, while not understanding them. Jargon breeds jargon – if someone uses a term we don't understand, the safer option is to repeat and reuse the term, to give the impression we know what we're talking about. This all contributes to a culture where people don't ever feel able to say 'I don't understand – please can you explain this to me?'
Even when people do (mostly) understand jargon, there's evidence that some expert groups (such as judges) overwhelmingly prefer plain English to jargon. That's because jargon or complex language is more time-consuming and requires more energy for everyone to process. I've yet to meet a single person working in healthcare who says they've got time to spare and wouldn't welcome a way to cut down pressures on their time.
Going jargon-free
A quote that's often wrongly attributed to Einstein, but nonetheless true, says it best: "If you can't explain it simply, you don't understand it well enough".
There are plenty of helpful guidelines and resources to help with plain English – including NHS England's digital content style guide, the evidence behind it, and the plain English campaign.
So this is a plea. Next time you're going to cascade relevant developments to key departments, why not simply share news with the people who need to know? Instead of hypothesising the optimal outcome, try thinking of what the best result would be. And if you're starting the process of developing a mechanism for implementation, how about just planning how you're going to do something?
Let's change the way we communicate in healthcare – and hopefully work together better as a result.
---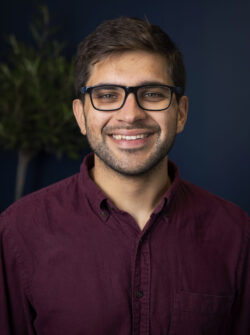 Andrew Grey
1 November 2019