Home is where the health is: shaping healthier environments
If "sugar is the tobacco of the new millennium" and "sitting is the new smoking" then what needs to change? ​Is it individuals, their habits and the choices they make? Or is it in fact their environments, the places where they live, work and socialise, that will determine whether or not they will live long healthy lives?
Let's consider for a moment obesity. Obesity is one of the great challenges facing any future health system.  While some health conditions cannot be avoided, obesity is largely preventable.  Yet we are seeing growing numbers of people living with illnesses caused by being overweight like some cancers, heart disease, diabetes…the list goes on. The annual cost of obesity to the NHS is estimated to be £4.2billion and rising.
So what do we do?  We promote healthy living, we offer weight management support, we provide medication and in extreme cases we provide gastric surgery and limb removal. We ask people to find the willpower to change their behaviours and offer medical interventions when that fails.
When one in three kids are leaving primary school overweight or obese whose behaviour needs to change? Or is it ultimately the environment that is driving what could be considered epidemic levels of weight gain?
Evidence from experts around the world shows that the environment we live in, particularly in huge cities like London, is causing this problem. They call it an obesogenic environment — which is a mouthful (no pun intended) – but in layman's terms it means we are living in an abnormal environment.
If 'sugar is the tobacco of the new millennium' and 'sitting is the new smoking' then what needs to change?
Healthy London Partnership was set up with a mission to make London the healthiest global city, and we take a Health in All Policies (HiAP) approach to this – using London's devolution powers and other city levers to tackle the city's biggest health challenges.
Working with our partners in Public Health England, the Greater London Authority, NHS England and with London Councils we are seeking to secure more health creating environments for Londoners.
Together we have lobbied for the introduction of sugar tax, banned the advertising of high saturated fat and sugar loaded foods on London's transport networks, increased access to water fountains and introduced a healthy schools initiative.  We have worked with social entrepreneurs, innovators and businesses, employers and wider society to secure improved health opportunities for all Londoners at home, at work and on the high street.
We are now seeking to create "superzones" for health around schools where the food environment, advertising, gambling, smoking and air quality will be tackled to give children a much healthier environment.  Not all changes are supported by the industries contributing to the problems and the voice of Londoners is muffled by a culture of choice being king.
I'm looking forward to discussing the topic of "home is where the health is" at Melting Pot Lunch on 6 February, and exploring the contribution of our environment to our health – looking at the change levers of policy, taxation, lobbying, communities, social entrepreneurs and generative partnerships… and of health leadership.
Jemma Gilbert is Director of Transformation at Healthy London Partnership responsible for delivering citywide healthcare transformation programmes in London.  She is currently leading a prevention programme to implement the Mayor's commission for health aiming to make London the healthiest global city.  The programme brings together legislative change, social action, behavioural insights and human centric design solutions to tackle issues such as childhood obesity, workplace health and HIV.
​
---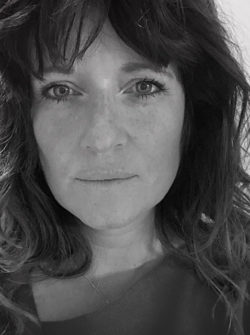 Jemma Gilbert
30 January 2019