Health policy making and diversity
Picture, if you will, a typical range of people using NHS services. Who do you see? Perhaps a frail older person, a new mother, an anxious adolescent, an overweight middle-aged man. We can all come up with our own range of stereotypes.
But the reality is that every single person in the UK uses the NHS at some point (yes, even the Royal Family).
And so people who use the NHS reflect the diversity of our population:
slightly more than 50% female
around 15% born outside the UK
around 13% from a non-white background
around 18% aged over 65
around 16% of adults of working age having a disability (rising to 45% of adults over State pension age)
around 20% living in poverty.
What do health policymakers look like?
Now, picture a health 'policymaker'. We're getting even deeper into stereotype territory here, and no one collects the statistics, but chances are you're probably picturing either an older white man, or a young 'wonk' who might be of any gender but who almost certainly lives in London, does not have a disability and is probably white.
And although there are some honourable exceptions, judging by my own networks, my Twitter feed and the pages of the Health Service Journal, your pictures probably aren't too far wrong. Furthermore, although again there are exceptions to this rule, many of the people advising on and determining policy in healthcare have relatively little experience of life at the sharp end of delivering care and running the organisations that (theoretically at least) turn policy into practice.
Many of the people determining policy in healthcare have relatively little experience of delivering care and running the organisations that turn policy into practice.
I'm not the only person to have noticed a mismatch between the people making recommendations about the policies that health services in the UK should adopt, the people expected to implement policy and the people those policies are designed to help.
Kit Collingwood is a Deputy Director at the Department of Work and Pensions and driving force behind OneTeamGov (a global community of public servants working to reform the public sector through practical action). I noticed her asking on Twitter whether anyone was aware of advice for the civil service on "how to build pipelines for, hire, retain and include people from different backgrounds so we can be societally representative". On the back of that I posted my own question to see if people in the health policy world were up for a similar conversation, and I had a huge response.
What kind of diversity?
In addition to reinforcing my perception that the policy world is largely white and middle class, and confirming that people feel strongly that it shouldn't be, I received a lot of comments about the need for diversity of professional input (the NHS isn't all doctors and nurses….), geographic diversity (the challenges of running dispersed rural services are a bit different to the challenges of working in the inner city or close to Whitehall), and thought diversity (we don't all have to subscribe to the latest fashionable theory).
So, working with Richard Taunt and Kaleidoscope – an organisation that prides itself on being a little different – I sent out an open invitation to anyone who wanted to get involved in a conversation about how we can bring diversity into the world of health policy.
More than 20 people have signed up and we'll be getting together on 23 November. So now we're turning our attention to developing a more detailed set of questions for discussion. Richard and I would be really keen to hear your thoughts ahead of the event.
A few prompts from us to start you off:
Why is diversity in policy making desirable? Why do we think having a more diverse range of people thinking about policy will actually enable us to make better policy? Are there specific examples where lack of diversity among policymakers has resulted in poor policy – or examples of the reverse?
How should we define diversity in this context? Should we focus on 'protected characteristics' or should we think more broadly?
Given that diversity has many dimensions, if we have to focus in on one aspect of diversity, what should that be? Why?
What gets in the way of developing diversity in policymaking? Do the barriers need to be dismantled together, or can we take a range of approaches?
It takes time to change a workforce. What might some 'quick wins' be?
Who actually needs to take action? Do they know they need to do something?
You can leave your comments on this blog, tweet us or email us. Please feel free to share any other thoughts or experiences you have had too. We'll use your responses to help us develop the session in November, and the conversation and actions that we hope will continue beyond that.
---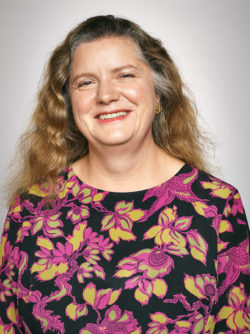 Helen Buckingham
22 October 2018