Forever young?
What "something" are our communities missing which would draw people of all ages together and create a societal shift towards civic mindfulness, wellness and productivity?
In October 2017, The Age of No Retirement set about trying to answer this question. With funding from Innovate UK, and in collaboration with a range of partners including Peabody Trust, we conducted a 6-month design-led project in the London borough of Islington.
We mapped out the entire Islington ecosystem and invited 150 people from 75 organisations to participate in the project. Some 79 one-hour conversations were recorded with people of all ages and all backgrounds, all of which were transcribed into an insights "encyclopaedia" which described the fears, dreams, troubles, hopes, achievements, highs and lows of a diverse community.
We set up an independent Design Authority, comprising experts in service design, communications design and architectural design. We gave them the 125-page encyclopaedia to read. What they extracted and concluded from the conversations was amazing.
Most striking was finding that people were not worried about the future for themselves. They weren't worried about getting dementia, or about their homes not being fit for purpose as they age. They were far more concerned with the welfare and wellbeing of those who matter most to them – their partners, their children, their parents.
This then causes the next biggest driver – that people want to have the opportunity to work, create, earn and be purposeful in a "career" that is dynamic, inspiring, rewarding and meaningful to them – throughout their lives. All this distilled down to one word: Matter. People want to Matter – to themselves, to those they care most about, and to the community and society in which they live. And the most amazing thing about all of this, is that Mattering is as important to a 20 year-old as it is to a 40 year-old as it is to a 60 year-old as it is to an 80 year-old.
So we set about trying to design a new service and business model around intergenerational, community-rooted, "Mattering". During the design process we even asked for criticisms and advice from 2500 people via an online crowdsourcing platform. Eventually, in April 2018, a service prototype emerged. We call it "The Common Room".
The Common Room is a network of community-rooted physical spaces. It is based entirely around human connection and the reciprocity of personal assets, experiences, capabilities and ambitions.
It is a hosted, facilitated environment where members enter with a "starting story" and depart with a "graduation story". The gap in the stories, and how long it takes to achieve, is entirely up to them, but each person's progress will be based on their own personal "curriculum".
The real impact and potential of The Common Room comes when the progress of individual members and of each location is aggregated.
The Common Room will no doubt drive employability and start-up innovation, but it will also become a fertile place for solving some of society's most pressing and intransigent issues, particularly in the areas of health and social care service provision. The first Common Room opens its doors near Kings Cross on 1st December.
At Friday's Melting Pot Lunch I'm looking forward to exploring the concept of ageless thinking and how this can be applied in health and care. I think The Common Room can become a valued source of citizen-driven innovation to improve the health of our communities and drive down the demand on our health and social care services, and I look forward to hearing your views.
Jonathan Collie is co-founder of The Age of No Retirement, the world's leading authority on intergenerational and ageless thinking. Their mission is to create a world where our age so longer defines us as workers, as customers and as citizens.
---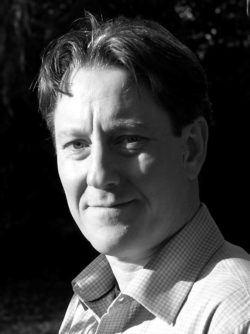 Jonathan Collie
15 October 2018