Five things we learned in Sheffield
"The best things in life are free," sang The Beatles. "But," they continued, "you can keep them for the birds and bees. Now give me money…" Is money essential in getting what you want? Is it the key factor in making change happen?
This debate has lurked behind our learning events on the Prevention Concordat for Better Mental Health, led by Public Health England, supported by Kaleidoscope, along with the Centre for Mental Health and the King's Fund.So what did we learn about money at our Sheffield event?
It's not about money, it's about coordination. A constant in all seven events held so far is how organisations need to work effectively together. In Sheffield, we heard from Chris Shaw about efforts across the region to think about how employment can support better mental health. Are new schemes needed? Quite the opposite, Chris argued; the Sheffield experience is that employers often feel overwhelmed with the range of 'support' being offered by both public and voluntary agencies. What's needed is a better marshalling of what's already there –  clearly aligned, branded, and speaking the right language.
No, it is about money. So everyone already has enough resources? Come off it, said people from a range of areas who put additional funds at the top of their list as to how they could be further supported. It's impossible not to see that life is financially tough for most, if not all, of the organisations attending the event. While public sector organisations have had to find more and more efficiencies, charities and employers haven't been exempt from the long-reaching effects of the banking crisis. However, with no sign of an imminent public spending splurge, focus inevitably turns to what can be done in the absence of a cheque in the post.
Yes, it is about money, but it's already there. A comment from Duncan Cooper of Wakefield City Council in his end-of-day summing up prompted a flashback to when I worked at HM Treasury many years ago. Back then, there was much talk about trying to calculate how much of health spending was being spent on 'prevention'. I don't know where this work ended up, and despite it having a noble aim, it was completely daft. To paraphrase Duncan, success isn't creating a separate 'public mental health budget', but rather working with the determinants of mental health (debt advice, housing, education, justice, and more) as to how their spend could help prevent mental health problems and promote good mental health. In this way, local authorities spend far more on 'mental health' than the NHS – we're just not looking in the right place.
Money can't buy you humility. We've had a great range of questions at our events, but few make you fall off your chair. That happened when someone from the police asked how Joint Strategic Needs Assessments (JSNAs) linked with Joint Strategic Intelligence Assessments (JSIA). I've worked in health for over a dozen years, and feel very comfortable with JSNAs, the mandatory requirement to assess an area's health and care needs. I had never heard of their police counterpart, the JSIA, looking at crime, disorder, anti-social behaviour and substance misuse issues affecting an area. Obviously, given the breadth of determinants of mental health, this is a very sensible question, yet one I'd never even considered. Enough to give pause for thought about whether, as a health community, we're sufficiently curious about what others are up to.
Infinite money is irrelevant without community. We start each of our events with a panel discussion, including a leader from the area giving their perspective on local implementation of the Concordat. In Sheffield, Julia Weldon, Director of Public Health in Hull, started by talking about historical fishing accidents. Where's the link to better mental health? Julia described the Hull triple trawler tragedy when, 50 years ago this month, three trawlers sank with the loss of 58 lives. In the aftermath, the families of the trawlermen, led by the simply awesome Lillian Bilocca, campaigned for improved fishing fleet safety, picketing the dock and threatening to do the same to the house of Prime Minister Harold Wilson if their demands weren't accepted. They were. In full. It's been described as one of the most successful civil actions of the 20th century.
How does major change happen? Money helps undoubtedly. But never because of money alone. In the words of Margaret Mead, "Never doubt that a small group of thoughtful, committed citizens can change the world; indeed, it's the only thing that ever has."
---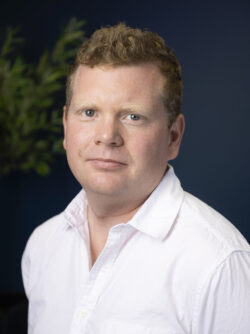 Rich Taunt
16 February 2018