Five things we learned in Plymouth
"My first NHS job was in Plymouth," said Michael. "1980. My accommodation was on the site of the psychiatric hospital. Largely full of people with dementia, and barely a foot between their beds." If there's ever an example of how major change does happen in health and care, the end of the Victorian asylum is it.
A timely reminder when we met to discuss Public Health England's Prevention Concordat for Better Mental Health in Plymouth on a damp March Friday. The level of change required can appear insurmountable, but, despite the gloom outside, there was hope within. What did we learn?
1 pound for Plymouth
Duncan Selbie, Public Health England Chief Executive, joined our panel discussion to start the day. Inevitably, the issue of money came up – is there enough? Is it in the right place? Duncan's response was spot on (in theory at least): "I don't want to talk about how we use the NHS pound, the local authority pound, the police pound; I want to talk about how we use the Plymouth pound to deliver the results we all want to see." Too right. The challenge comes in making it happen against a backdrop of different masters, different cultures, and lengthy to-do lists.
2 ways to think about social media
Supporting good mental health among children and young people is another common theme of our learning events, yet we had barely strayed into the role of social media until today. You don't have to look hard to find stories about how it can be a negative influence. However, argued Andy Bell of the Centre for Mental Health, this isn't the whole story – it can also play a positive role, providing peer to peer support and more. "Why on earth aren't we working with schools and other children's professionals to support young people use social media well, rather than just castigating it?" Agreed.
3 concepts
What exactly public mental health is can be a bit tricky to explain. That's in part because of its breadth – how do you explain a concept where almost everything plays a part? "It's about three concepts," proposed Duncan Selbie, "a job, a home, a friend." This works for me – both intellectually, but also reflecting on my own mental health. It also underlines that our health (both physical and mental) is about far more than access to health care. The diversity of those attending in Plymouth – from parks to charities to DWP – showed the range of organisations who both want to make a difference to mental health in their area, and see themselves as having a role to play.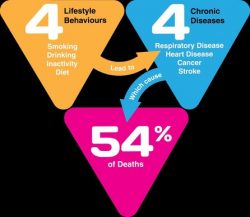 4, 4, 54
Plymouth saw our first instance of rhythmic chanting. In describing the (very impressive) prevention approach taken by Plymouth City Council, Sarah Lees referenced that there were three key numbers the plans were built around and, right on cue, her colleagues in the audience chanted them back to her: 4, 4, 54. Four lifestyle behaviours (smoking, inactivity, drinking, diet) lead to four chronic diseases (respiratory, heart, cancer, stroke) responsible for 54% of premature deaths in Plymouth. Address behaviours, reduce disease, increase life. Brilliant. Such clarity of approach can only help bring stakeholders on board.
5 ways are not the only ways
Five ways to wellbeing (improving personal wellbeing by: connecting, being active, taking notice, keeping learning, and giving) attracts a bit of controversy at our events. The basic argument is that it's a good approach, but too often is seen as the answer when it can only ever be part of one.
Doing five ways to wellbeing = good. Only doing five ways to wellbeing = bad. This was nicely put by Sarah Lees as five ways being only five ways – there are many more ways to wellbeing out there which we need to do too. We're not going to see the level of change we want to see without looking at 10, 20, 50 ways to wellbeing, not just five.
Improving mental health and wellbeing outcomes and reducing inequalities will take time, it will be hard. But, as articulated by the ever-insightful public health academic Harry Rutter, if you make 5% of the change you want to see every year, in 20 years you get there. As our series of learning events start to draw to a close, it's ever clearer that this is just the start.
---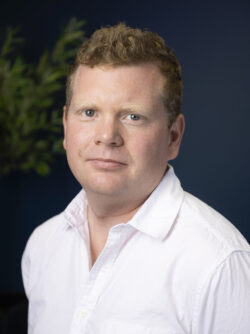 Rich Taunt
13 March 2018