Five more things we learned in London
How often do you have, in one place at one time, geographies as diverse as Sussex, Swindon and Southwark? Or organisations from the fire service to the Samaritans? Or professions, from politician to medic to manager?
It happened in London at the recent learning event for Public Health England's Prevention Concordat for Better Mental Health.
One of the joys of being part of these events – they're supported by Kaleidoscope, alongside Centre for Mental Health and the King's Fund – is the breadth of people who have attended, and the rich conversation and new connections that such diversity has brought. So what did we learn?
1. Let's go back to basics
We were joined for our introductory panel discussion by John Newton, Director of Health Improvement for PHE. John made a simple point, but one that could be made 10 times more frequently, and still not be said enough: "Mental health problems are preventable. The evidence tells us that, but it's evidence that is poorly understood and under-used." This truth is what the entire Prevention Concordat is based on, yet it's striking how powerful it is to reiterate. We're perfectly happy having a conversation about the range of action we can take to prevent physical health problems, so why do we find it so much harder to talk about mental health?
2. March for our lives
Also joining us in our panel was Dan Barrett, part of Thrive LDN. Dan drew a parallel between their work with communities to improve the mental health of the capital, and the recent March for our Lives in the US. "We need to start talking about mental health as a social justice issue," Dan said. Absolutely, agreed Andy Bell of the Centre for Mental Health, "everyone has a right to good mental health." This only highlights that mental health is only in small part a healthcare issue, and far more about the wider determinants of health, and indeed the determinants of a flourishing society.
3. Education, education, education
This need to think beyond healthcare is one reason why it was great to hear from Pascale Berthellet about the approach taken in Bexley to support mental health in schools. Initiatives such as student mental health champions and a 'whole school' approach to promoting good mental health are finding favour – engaging with students, staff and parents alike. The importance of addressing the stigma attached to the term 'mental health' was discussed – one participant shared that 'mental health' and 'mental illness' were often thought of as the same thing, echoing a point made repeatedly throughout these events about the power and importance of language.
We're  happy having a conversation about action to prevent physical health problems, so why do we find it so much harder to talk about mental health?
4. What's next
Inevitably, as this series of an events comes to an end, there was conversation about how PHE and other national organisations can best support local change in the future. There was no shortage of suggestions, from more local visits, to greater lobbying for extra resources. "What would be really helpful," said one participant, "would be to facilitate nationally the solution to problems we're all having locally." Nicely put. It picks up on one of the strengths of the events – organisations and areas realising they're not alone in facing challenges to promote good mental health and prevent mental health problems. There's obviously great potential for areas to learn from what each other is doing, and­­ also to solve common problems together. The national role can be to facilitate – not direct – such collaboration.
5. Look what can be done
"A lot of what we're trying to do with the Prevention Concordat has parallels with the approach taken to reduce teenage pregnancy: focus on data, partnership working, aligned national and local actions," said Lily Makurah, Deputy National Lead for Mental Health at PHE. A good day to raise this: new data shows conception rates for under 18s in England and Wales in 2016 were the lowest since records were first collected in 1969, down 10% on the year before, and a huge 60% fall since 1998.
At times throughout this series of events, the sheer magnitude of the task in preventing mental health problems and promoting good mental health has become apparent. That can give rise to feelings of fear and helplessness.
Alternatively, it can give great motivation at the scale of potential to improve the lives of our population. The passion and commitment shown in London, like Bristol, Durham, Plymouth, Sheffield, Nottingham and Birmingham before it, give great confidence that improving public mental health could one day sit alongside reducing teenage pregnancy as one of the great social policy success stories of our time.
---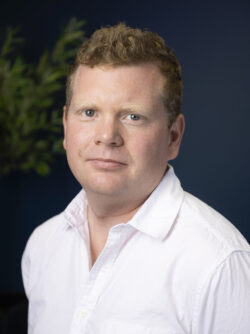 Rich Taunt
5 April 2018