Five things we learned in Durham
"We're here today for enlightenment," proclaimed Edward Kununga, Director of Public Health for Middlesbrough, Redcar and Cleveland, at the start of our learning event on the Public Health England-led Prevention Concordat for Better Mental Health. Dramatic? Maybe. Overblown? Not at all.
These learning events, of which Durham was number 2 of 11, aim to facilitate the sharing of effective practice and learning from others. Share generously, steal shamelessly, could be our motto. We're interested in exposing what's working (and what's not), and how we can solve problems together rather than apart.
So what enlightenment did we find in the north east?
There's no such thing as the wider determinants of mental health. A common theme throughout the day was the breadth of organisations who need to work together to improve an area's mental health. This was shown in technicolor just through our attendees – from police to parks, councillors to charities, NHS to NUFC. "So why," asked Edward Kununga, "do we talk about the 'wider' determinants of mental health? Let's just talk about the 'determinants of mental health'." Couldn't agree more.
Don't forget the oil. Given this starting point, it was unsurprising that the need for effective partnership working came back time and time again. It was also the focus of our recent webinar with Tamara Djuretic and Victoria Bleazard of Bristol and London Borough of Haringey councils respectively, available to catch-up on if you missed it first time around. However, as we talk about a lot at Kaleidoscope, such cross-organisational relationships don't just magically happen. They need attention, maintenance or, in the words of one attendee, "oil to keep them going".
If you're an employer, you're in the club. The list of organisations with a role to play in better mental health includes every employer in the country. As Lily Makurah of PHE put it, "Every employer has moral, social, and economic reasons to work on mental health." The last of these was picked up by Andy Bell of the Centre for Mental Health, quoting their research that the average annual cost of mental health problems to an employer is £1,300 per employee. So what can employers do? A great example was presented by Jen Vinton of Your Homes Newcastle, a housing management organisation. Their comprehensive strategy includes mental health first aid, widespread awareness raising, sessions for managers on understanding and managing stress, culture change, and more. The efforts were having a widespread effect, not least in reduced sickness absence.
Language please. So if better mental health isn't just the responsibility of those working in mental health, is our language getting in the way? When we have mental health trusts, mental health teams, mental health professionals, is it any surprise that the 'mental health is everyone's business' message doesn't always get through? As one attendee put it, "we need to find ways of talking about mental health – without mentioning the words mental health." Needless to say, this isn't straightforward. A new language to talk about mental health and wellbeing? Suggestions on a postcard please.
Police officers go to the loo. Part of the answer to the language conundrum is about finding creative ways to engage new groups in a discussion about mental health. Phil Spencer of Cleveland Police talked about their #blueontheloo anti-stigma campaign – very simply, putting up posters about mental health support on the back of loo doors, all based on the (flawless) logic that even police officers sometimes need a pee. Likewise, others talked about finding innovative ways to talk to children and young people about mental health, through efforts such as kooth.com and more.
Did you join us in Durham? Do you agree with what we learned? What have we missed out? Use the comments facility below to add your views. Next stop for us is London on 1 February. Look out for our blog on what we learned there soon.
---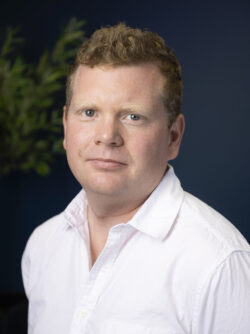 Rich Taunt
29 January 2018