Five things we learned in Bristol
Think of the last time you were faced with a complex challenge. One where the answers weren't simple and the resources at your disposal very much finite. Got one? Great. How did you solve it? Unless you have super human capabilities, I'm going to guess that it involved working with others, seeking their advice, sharing what you know, and trying to come up with a solution together.
This focus on collaboration as a means to solve common problems is the focus of our work at Kaleidoscope. It's also the ethos of the learning events Public Health England is running to support adoption of the Prevention Concordat for Better Mental Health.
These events, supported by the Centre for Mental Health and the King's Fund, as well as Kaleidoscope, bring together organisations involved in the prevention of mental health problems and promotion of better mental health, to share and learn from each other. They're designed to share effective practice, point out pitfalls and build trusting relationships that can fuel learning at the event and beyond.
Across this series of 11 face-to-face events (complemented by 9 digital discussions) we'll be blogging about what we've learned. Whether you were at the event, are coming to a future one, or simply interested in improving mental health outcomes, we'd love your reaction – just use the comment facility at the bottom of the page.
We heard stories of new partnerships with schools; of elected leaders giving an increased focus on mental health their full backing; and of employers keen to make a difference for their workforce.
Our first event was in Bristol on 10 January. Among many others, here's five things we learned:
Have the right conversations. In the opening panel discussion, Victoria Bleazard of Bristol City Council talked about the importance of the Prevention Concordat in helping rebalance conversations about mental health in her area. Shifting from a focus on services, recovery rates, and staff, the Prevention Concordat had enabled politicians and others to start to discuss the role of the wider determinants of mental health, such as jobs, criminal justice and schools. For those interested in improving mental health outcomes, any conversation on the importance of mental health is welcome. However, having the right balance of conversations between prevention, promotion and treatment is essential.
Learn from advertising. In our workshops, we heard from Lynn Gibbons from South Gloucestershire Council about her work on adverse childhood experiences (ACEs). Realising that having a strategy on ACEs separate to the council's main work wasn't going to cut it, Lynn sought every opportunity to mention the importance of ACEs in each meeting, paper and conversation she could. It's well known in fields such as advertising that a message needs to be repeated multiple times before people start listening. Given the importance of engaging those outside of health circles in improving mental health, it's a lesson that appears important to learn.
There are reasons to be cheerful. With continuing pressure on public finances, it's easy to be gloomy. But that wasn't the story that emerged from our group discussions in Bristol. Yes, the environment is challenging, but that isn't stopping organisations across the south west from finding new ways to improve mental health. For example, we heard stories of new partnerships with schools; of elected leaders giving an increased focus on mental health their full backing; and of employers keen to be involved in making a difference for their workforce. Change is never easy, but let's not fool ourselves into thinking it's impossible.
Connectivity is key. We all know how hard it can be to extricate yourself from 'the day job' to find time to learn from others. As such, it was great to see the energy in the conversations between participants from the south west, many happening for the first time. Here's a check we can all do – go back through your diary and try and highlight how many meetings you've had where the prime objective was to learn. Not to discuss a contract, or performance, or a project, but simply to learn. Given the value such conversations can bring, could we all be finding more space to do this?
This takes time. It was clear no-one was fooled into thinking one interactive day out of the office would immediately transform their work. Such an event can help as a starter for new relationships and fresh learning, but this may only deliver significant benefit after months, even years. This point was well made by Jan Bond, the health and wellbeing programme manager for Public Health England South West. Jan and colleagues send regular updates around better mental health on an ongoing basis, providing a foundation for long term collaboration. Learning events are important – necessary, even – for people to work together, but they're certainly not the full picture.
---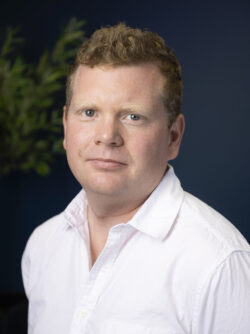 Rich Taunt
26 January 2018