Five things we learned in Birmingham
Home of Tolkien, more canals than Venice; Birmingham is a remarkable place. Among much else, Birmingham gave the world the blueprint for how local authorities could act with muscle to improve the health of its population.
In the 1870s, waterworks were nationalised, slums were cleared; and the death rate of those who lived on Birmingham's main thoroughfare halved in under a decade. Against this backdrop of municipal radicalism, the Prevention Concordat bus rolled in to discuss the promotion of good mental health and prevention of mental health problems.
Led by Public Health England, and supported by Kaleidoscope, Centre for Mental Health, and the King's Fund, Birmingham was the seventh stop on our tour. So what did we learn?
1. What is the Prevention Concordat?
We had a great event, so it might be a bit odd to start with a piece of negative feedback. "I still have no idea what the Concordat is," one respondent to our evaluation form stated. There's learning for us (we don't set out to confuse), but it puts a finger on whether we had actually gathered to talk about the Concordat at all. For the record, the Prevention Concordat is a Public Health England led programme of work to promote good mental health and prevent mental health problems. Specifically, the 'Concordat' part of it is to ask areas to come together to sign-up to a common plan. That matters, but it's not the only thing. What the Birmingham event showed yet again is the value of people sharing, learning, and making connections to use another day. That the Concordat gives us a reason to do this is probably its strongest aspect.
2. In praise of competition
Sean Russell joined our introductory panel, talking about the impressive 'Thrive' programme in the West Midlands. "We have such amazing assets in the West Midlands," said Sean, "there's no reason why we can't have the best prevention arrangements in the country." Local competition is a common theme throughout our events, and a very good thing it is too. It's evident that areas are looking at each other and working out how they can do even better. This in part explains the spread of the 'Thrive' approach first seen in New York, and now seen in Bristol, London and elsewhere across the UK as well as the West Midlands. "If they've got one, why can't we?" can be a spur to improve mental health for all.
What the Birmingham event showed yet again is the value of people sharing, learning, and making connections to use another day.
3. In praise of co-operation
But competition doesn't stop co-operation. When Sean was asked how areas not within the West Midlands Combined Authority could benefit from their work, Sean's response was full of open, sharing, collaborative zeal. Likewise, we heard about the exceptional work going on within Warwickshire, and their appetite to share as widely as possible. We also discussed how the face-to-face events (which focus on collaboration within areas) could be complemented by learning between areas. Part of the answer is the series of webinars we've been involved in, featuring insight, practice and learning from across England, and accessible to all. That PHE is thinking more about supporting greater connections across the country as the next phase of this work can only be positive.
4. If I had £1,000
The breadth of topics and interventions involved in public mental health makes financial decisions difficult. As one participant put it, "If I had £1,000 to spend to improve mental health outcomes, what should I spend it on?" This was a good time to ask the question as we had Catherine Bray from PHE West Midlands Local Knowledge and Information Service with us to demonstrate the 'Return on Investment' tool. Built on extensive work by the London School of Economics, the tool looks at a range of interventions and how upfront investment can produce significant benefits and – all importantly – to which sector.
5: Treatment remains key
"This work is about rebalancing the conversation between treatment and prevention," Lily Makurah, Deputy National Lead for Mental Health at PHE, said at the start of the day, "but that's not to take away from the importance of high quality mental health services." A reminder of just how important was given by Sean Russell in talking about the death of Christina Edkins five years ago this month. Christina was stabbed on a bus by Philip Simelane, barely 500 yards from where we were meeting. An inquiry found Philip's mental health problems were identified 11 years previously, with medical staff, police and the prison service missing a number of chances to get him the treatment he needed. A tragedy for Christina, but also for Philip, and both their families.
What Birmingham realised in the 1870s was the need for bold action to confront the social ills of the day. "We need to be brave," said one participant feeding back from a group discussion. Yes, let's.
---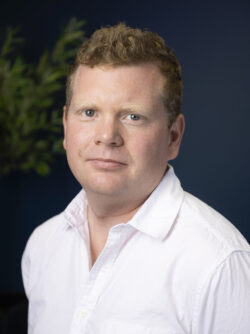 Rich Taunt
27 March 2018