Does joy in work come in spite of the system…or because of it?
The joy I had in my work in the 1980s caused me to create Buurtzorg in 2007. We now employ 14,000 people in Holland, and are expanding across the world – including in the UK. The government came to play an important part in our growth in Holland, but not by accident. 
In the 1980s, I was a nurse, it was my vocation, but it was also very creative and exciting. Every morning you didn't know what you could expect from the day, and every weekend we'd sit down and discuss the difficult things, learn from each other, and find solutions for the problems we met in our daily work.
By 2006, I was a director of a big homecare organisation. The system had become professionalised, with four layers of 'professional' management, all kinds of rules and regulations, and a belief that care could be done much cheaper if some of the activities were done by lower educated people.
So they split up all the nurse activities into different activities for different people; some people with dementia were getting 30-40 people per month coming to their house. Everybody was doing different things and nobody knew what they were really doing, and it had become impossible for the relatives to build up a relationship with all these different people. It was more a burden for the patients that all these people were coming for support.
The daily practice should be leading how to create policies – not the other way around.
Buurtzorg was our way of going back to the 80s. We started to work with four nurses in 2006, so I became, again, one of the nurses, working all the weekends and evening shifts to reduce costs. Then we suddenly saw that throughout the country, groups of four or five nurses were popping up, in Amsterdam, Rotterdam, everywhere, and said, "Oh, we're working here in this neighbourhood, we heard about your initiative, can we work for you, you've created the foundations for us to work differently."
So, in 2007, after the first experiment, we had 10 locations all over the country. These nurses just quit their jobs, started to work together, and connect with, and get referrals from, GPs. To support them, we prepared the contracts and the agreements with the health insurers. So, we said to the nurses, "Just do what you think is necessary and don't let your work be influenced by the payment method."
When we started Buurtzorg, the healthcare system was not designed to support it. But now, 11 years on, the Ministry of Health has changed a lot of parts of it, including the payment system, and have become very supportive of our way of working. How did this happen?
We wanted to show that just by doing smart things – because nurses do smart things – the costs went down.
From the start, we had a minister who we worked closely with, and we became friends. She said from the start, "How can I support you?" My request was simple – to be able, every few months, to come in and tell the policy people what they should be thinking about. I always used basic stories to explain to them how things work out when you are thinking top down. The problem with big systems is that you have somebody behind a desk thinking about some aspect, but separate from what happens in the real world. Unsurprisingly, after a while, you've got problems in daily practice.
This needs to be flipped: the daily practice should be leading how to create policies – not the other way around. That's now really changed in Holland.
Now at the Ministry of Health, there are a lot of policy people visiting healthcare organisations, having a day with the nurses, and it's very popular. Inspection has changed too, they're now visiting patients, and talking to nurses instead of talking to the management. That's not hard at Buurtzorg because we don't have any management, so we don't have any managers for them to talk to.
A different approach to policymaking has helped, but this alone would not have been enough. We have always worked hard to show the benefits of our approach, both quality for patients and financial costs (I studied economics before becoming a nurse).
We wanted to show that just by doing smart things – because nurses do smart things – the costs went down. We had two reports (from Ernst and Young and KPMG) showing that the number of hours spent with patients is 30-40% less than the average in Holland, yet with higher quality as a result. We also became, five times in a row, the best employer in Holland, with engagement at 92%. The nurses feel they are the owner of what they're doing in their neighbourhood.
Because we had these results and reports, it became impossible for the Dutch government not to support us.
Jos is the founder and CEO of Buurtzorg Nederland. He was a guest speaker at our NHS Joy event.
---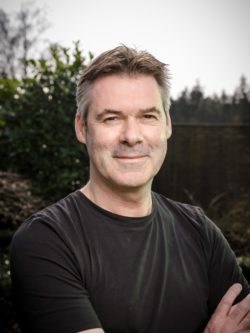 Jos de Blok
8 November 2018