Peter Challis
---
Peter Challis works at Kaleidoscope.
Peter has many years' experience as a creative in the advertising industry, helping directors and brands tell their stories with music and sound. He particularly enjoyed helping young and up-and-coming composers and sound designers develop their skills, while devising and delivering creative briefs in a challenging and competitive environment.
He finds inspiration using tech and creativity to solve problems in original ways and has a meticulous interest in how ideas are communicated.
The duty of care he felt towards the composers and music producers he worked with, and his insights into the commercial factors affecting mental health among creatives, drew him towards work on health and wellbeing in the creative industries, helping researchers and practitioners further their work in this field.
Peter is passionate about all things tech and sound-related, he collects vintage hi-fi equipment and analogue synths and, in his spare time, creates and performs improvised electronic music. He enjoys being part of a vibrant creative community and serves as a volunteer committee member of his local arts festival.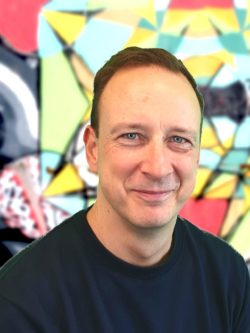 Contact Peter