Don Goldmann
---
Don Goldmann is a Senior Associate at Kaleidoscope.
Don is one of the world's leading experts on how to foster improvement, learning and community in healthcare, and his role at Kaleidoscope has a specific focus on learning healthcare systems.
He is Professor of Immunology and Infectious Diseases and Epidemiology at Harvard T.H. Chan School of Public Health, and Clinical Professor of Pediatrics at Harvard Medical School, and Chief Scientific Officer Emeritus and Senior Fellow, Institute for Healthcare Improvement
Don's career has focused on forging relations with key scientific, academic, educational, health services research, and professional organisations globally. His work at Kaleidoscope includes working with a range of clients on how to create networks and systems that systematise learning and improve patient outcomes.
Don says of his Kaleidoscope role:
"Never has the need for shared learning about what works (or doesn't) and why been greater. What makes for a vibrant, effective, shared learning network?
"I'm delighted to join Kaleidoscope's creative team as a Senior Associate, and hope that my background as Professor at Harvard Medical School and Harvard TH Chan School of Public Health, as well as my experience at the Institute for Healthcare Improvement, will help answer this question."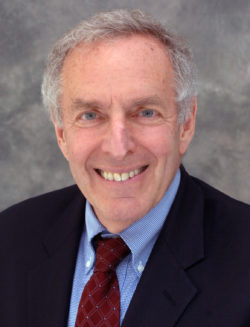 Contact Don