Tensions
As a medical student, you get used to "first day nerves" happening every few weeks. New rotation. New location. New teams, new tensions. This time round, I started a three-week internship at Kaleidoscope under the Faculty of Medical Leadership and Management.
​Swapping a stethoscope, ward rounds and night shifts for laptops, thought showers and the 9-5 certainly raises eyebrows among medics. Medical management is considered going over to the dark side.
This contention, however, is problematic. Too few recognise the vital role thoughtful leadership plays in the delivery of superior healthcare. It is time to come out of the dark. And Kaleidoscope could not be a brighter place to work.
Imagine the NHS as an organisation for a second. What comes to mind? Hulking, enormously complex, inflexible and at times a toxic place to work. I tense up at the thought.
Now imagine the complete opposite. Agile, curious and above all kind. From my outsider, NHS-blinkered vantage point, that's Kaleidoscope. But make no mistake, it's not all hoodies, huddles and hummus a la Silicon Valley. It's an organisation shot through with tensions.
The whole Kaleidoscope experience has filled me with joy.
Take Kaleidoscope's structure: Holacracy. It sounds like an edgy coffee; flat this and distributed that. But torpedoing titles and plugging its people into the running of the business simply works. On day three of the internship, I was included, and expected, to contribute to our weekly 'Hola' tactical meetings. We move swiftly through the structured agenda. "OK, now for this week's Tensions." Huh?
A tension, in a traditional organisation like the NHS, might be a gripe about workload capacity or a moan about IT. You passively aggressively grouse with your colleagues behind your boss' back. Or fire off a formal complaint into the hierarchical abyss. It's either no reaction or overreaction.
At Kaleidoscope, there is a dedicated part of the weekly tactical meeting to raise such tensions. These are formally recorded on GlassFrog, a delightfully intuitive role and workflow management piece of kit. A round robin ensues where everyone's tensions are discussed in a robust, yet mature and psychologically kind manner. Ensuing solutions and new roles are decided then and there. The result? Radical transparency, maximal efficiency and practical solutions the whole team buys into. Moreover, it's elementally democratic; my input as "just the intern" was legitimately valued. In the NHS, I don't think junior doctors are even invited to departmental meetings.
The whole Kaleidoscope experience has filled me with joy. It's showed me there's another way to work that's kind, yet challenging. It's the sort of creative tension that is an antidote to the toxic tension plaguing the NHS. At that prospect, you can only sit back and relax.
Joe is a final year medical student and Faculty of Medical Leadership and Management intern. 
---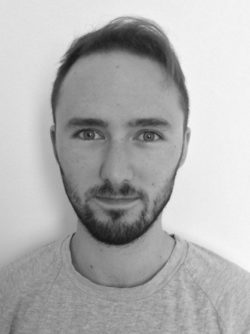 Joe O'Keefe
27 April 2018