Supporting leaders making change across the NHS
There is a long running joke in my family that I don't like change. It's true, I don't (the irony of having to make four major geographical locations over eight years working in the NHS hasn't been lost on me). Change is hard, especially when it isn't on your own terms. 
In part of my role, I work with HS and the Department for International Trade to help health technology startups grow abroad. This involves overcoming myriad barriers and obstacles that prevent change being effective, if happening at all. It's not for no reason that adoption of innovations at scale takes around 17 years.
So what are these barriers to change, and how can they be overcome? The Health Foundation cites four principal barriers to successful change in the NHS, namely:
a lack of recognition that change is needed
a shortage of capability to successfully make changes happen
limited motivation for changes
insufficient 'headspace' to make changes.
Within each of these, effective leadership plays a key role. But we know that – it was the focus of the Griffiths Report 35 years ago. Since then, the theme of leadership has arisen again and again, most notably in the Francis Report on the failings at Mid Staffordshire hospitals and in Lord Rose's report 'Better leadership for tomorrow'.
A number of organisations exist to try and develop better leaders, such as the NHS Leadership Academy and Faculty of Medical Leadership and Management. In addition, there are many offerings in the form of fellowships, courses, degrees, conferences and programmes. However, these activities can be costly to both participants and their organisations and be difficult to fit into work schedules that are already full to bursting.
At Kaleidoscope we're interested in whether there might be another way to support leaders making change across the NHS. We are partnering with AbbVie to create an event series that will bring together emerging leaders from across the NHS and beyond to inspire and empower them to make change happen and debate how change can become the rule, not the exception.
AbbVie takes on difficult health challenges, going beyond the medicines that they produce to make a real impact on people's lives. Their Sustainable Healthcare programme has already helped change services in the south west, working with Addaction and The Hepatitis C Trust, through a peer-to-peer, buddying scheme for people with hepatitis C.
We're starting with two events in central London and a webinar:
On 27 June we'll be piloting a new lunchtime event format – Disagree to Agree – and discussing whether the future of the NHS resides in doing what we already do but better, or coming up with new ideas. This takes place at the Handel and Hendrix Museum.
On 16 July a webinar will explore how 'positive deviance', an approach that is increasingly being used to support change, can support change in your context. The webinar will include UK and international experts – register for the webinar.
On 20 July a half-day learning event will focus on the nuts and bolts of starting change. Joined by a host of speakers from inside and outside health – including Paul Gaudin, founder of the New York Bagel Company and CareRooms – we'll be exploring the small sparks, the 'micro-actions' if you will, where all significant improvement begins. This takes place at the Crypt on the Green.
We will look at case studies of positive change from across the NHS, internationally and from other sectors to understand how change was made, focusing on practical actions that will help participants both now and as they move into more senior leadership roles.
Do join us, and let's see if we can make change for the better, happen better.
---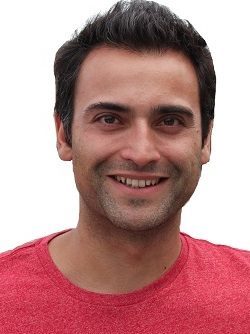 Danny Ryan
21 June 2018