Social movements: reimagining a better world
Inspired by the #BlackLivesMatter movement, Dr Suzette Woodward writes on the power of social movements and what it takes to make an impact.
Today, one photo, a single email or a simple hashtag can launch a worldwide movement. Alicia Garza posted a Facebook post that ended in 'black lives matter', Patrisse Cullors created the hashtag #BlackLivesMatter and Opal Tometi took the phrase Black Lives Matter and helped turn a hashtag into a transnational networked movement.
This was their call to action. Three women, who wanted to address the issue of racism, who reimagined a world that is a better place and created a movement that challenges systemic racism in every context.
When asked what it takes to do this they describe mobilising a network of people demanding change, inspiring everybody to fight for everybody, helping people flourish, helping them share and shine.
When they talk about leadership they believe that leaders are not super heroes but real people who need to trust their teams, recognise that different people contribute different strengths and thank them for what they do. The leaders also need to be supported because 'being a leader is hard when you have to make difficult choices'.  But they talk of the fear people have of being a leader and call for people to be 'less brutal' and 'you can have disagreements without being disagreeable'.
One key tactic they use is that of 'reimagining'; using hope and moving away from negativity to a more positive world view, for example seeing black people thriving and not dying, showing the world as it could be, not just the world as it is.
This ongoing story beautifully describes what social movements are all about. They are agile and dynamic, emergent phenomena that arise outside formal institutions and established power structures. They cannot be imposed from the top down. They grow from the grassroots. Movements make society and institutions deeply uncomfortable as they challenge the prevailing attitudes, values and norms.
So it feels a bit odd when you read how institutions themselves want to 'build' or 'create' a social movement.
Movements make society and institutions deeply uncomfortable as they challenge the prevailing attitudes, values and norms.
For example, building on the agenda set out in the Five Year Forward View, NHS England launched in 2016 a three year programme to support social movements in health and care "…to kick-start a social movement toward workplace health and wellbeing …create a programme to `hard-wire' social action into a transformed health and care system".
NHS England and partners aim to develop, test and spread "effective ways of mobilising people in social movements that improve health and care outcomes and show a positive return on investment".
How can a formal institution create something as intangible and evolving as a movement? Can a shared purpose really be created from this powerful base?
Strengths of social movements include:
helping people work together and think together collectively to create a shared purpose, shared goals and values
learning how to mobilise people to act
developing distributed leadership which avoids the fragility and narrowness of relying on a single person who holds all authority
evolving decentralised structures and decision making
using stories to create an emotional link to the shared purpose and values.
These start and help movements grow and flourish but there is one crucial element if there is any chance of sustainability – the right kind of organising. Without organising there is chaos, poor decision making and a lack of follow through; too much of it and you get a military like organised structure that centralises all planning in the hands of a few chiefs. Scale up quickly without any scaffolding supporting them means the movement is doomed to fail.
So when people say things like "we must harness the power of social movements in order to rapidly improve health outcomes" – realise that they cannot be forced or manipulated by central bodies.
​The only way movements can be relevant for the NHS is to learn from them and use their strengths to help shape a different approach to change; for example, to move away from top down instruction to helping change grow from the grassroots up.  Even better, create the conditions where the grassroots demand the change.
Dr Suzette Woodward, National Campaign Director, Sign up to Safety
---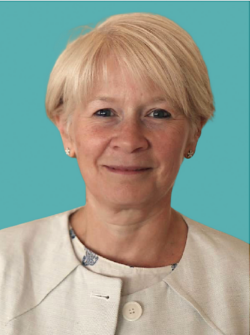 Suzette Woodward
24 August 2017