Lessons from trying to 'do collaboration' (rather than just talking about it…)
There's a lot of us out there, in different industries and sectors, trying to build collaborations, develop new ways of working and change systems that are no longer fit for purpose.  
Whether referred to as innovators, system changers, collaborators, community builders, navigators, knitters or something else, we are all usually glass-half-full, 'we can do this better' type people. Which is important because, let's face it, getting diverse groups of people and organisations to work together for the greater good is not always easy, despite best intentions.
And this is certainly true in the health and care sector – where much is said about the need for statutory and voluntary sectors to work better together, but less is said about how to actually do it.
Working on behalf of the Richmond Group of Charities in Somerset for the past 18 months, I have often found myself thinking about this question of 'how' to go about building collaborations.
The programme – with the Somerset Sustainability and Transformation Partnership, local voluntary, community and social enterprise infrastructure organisations, and the South West Academic Health Science Network – aims to improve the lives of people with health conditions through collaboration between the statutory and voluntary sectors.
The approach, as set out in the recently published report on our early work, 'Tapping the Potential', has been to build relationships and find concrete, practical collaborative projects that change lives for the better.
What we're learning is that there is not one straightforward route to building collaborations. It requires commitment, energy, flexibility and never-ending optimism.
We're still very much in the midst of the work – with research, development and feasibility testing underway – but we are also learning a lot along the way. Mostly, what we're learning is that there is not one straightforward route to building collaborations. It requires commitment, energy, flexibility and never-ending optimism. But we are also learning that there are some things we can all do to make it a bit easier…
1. Help each other to understand who is who and who does what. This is often easy from within an organisation, but less so from the outside. So make introductions, publish an up-to-date organogram, or at least a basic list of names, job titles and contact details. We all need to know who to talk to and how to contact them.
2. Create space for people to talk. For those looking in at these projects, it may seem there's a lot of time spent chatting, having coffee, revisiting old discussions, again and again and again. For some it can be frustrating. But it takes time to build relationships and develop trust. So let the talking happen, listen to others and share your thoughts and concerns. We all need to know where we're coming from if we're going to find any common ground.
3. Be open and flexible to different ways of working. Not everyone works five days a week, in an office, surrounded by a team. Increasingly, people work remotely, or part time, or do shift work, and capacity for thinking strategically over the longer-term is slim. Now I'm a big advocate of face-to-face meetings – nothing beats them. But it is not always practical or possible for people with busy jobs or non-traditional working patterns, especially if it is going to be a long conversation or is called at short notice. So try and give people alternative ways to be involved in collaborative work – whether that's with a quick phone call out-of-hours, a follow up one-to-one, emails, texts, conference calls, or even something more fun like a walk or a chat over a bite to eat. If we're asking people to think differently, on top of their day job, surely we should try and make it as easy as possible?
4. Get some basic infrastructure in place. Maybe don't go overboard on setting up whole new processes, groups and tools for communication in the early days – look to build on what's already there. But as the project develops into more concrete 'doing', then a few key things can be really helpful – like a cross-sector file-sharing system, an open and accessible conference line, and a list of meeting rooms and office space you can call on.
5. Find a legal 'home' for the project. It's often the case that collaborations are not legal entities. This can create a flexible and dynamic atmosphere, but once external funding or contracting is involved it can get problematic. So finding an organisation, or a number of organisations, that can act on behalf of the collaboration when needed may not be a bad thing.
6. Think creatively about the data challenge. With more heads being better than one, collaborations often find themselves looking at difficult problems that cross organisational and sectoral boundaries. This can make sourcing and accessing data difficult. But be assured that similar collaborative efforts everywhere will be battling with this. Bring people together, admit you don't really know the way forward, think creatively and do the best you can with what you've got.
7. Use language that everyone will understand. We all get attached to particular ways of talking about things, using acronyms and turns of phrase our colleagues understand. There is nothing wrong with this, in its place, if it makes sense. But if we are to find new ways of doing things together, then we need to talk about it in a way that everyone can understand. Given many of us are in this game to try and make things better for the people around us, using language that we would all use in our everyday life is a good place to start.
We'd love to hear learning and ideas from your experiences of collaboration. Leave a comment below or join the conversation on twitter using the hashtag #TappingthePotential.
---
Aimie Cole is the Somerset Programme Manager for the Richmond Group of Charities' Doing the Right Thing programme.
---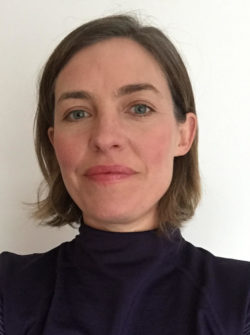 Aimie Cole
21 February 2018