Autonomy without chaos: Kaleidoscope goes Holacratic
One of the things that really excited me about joining Kaleidoscope was the chance to be in at the beginning of a new organisation. Well, almost. I was a second-wave recruit. I missed the intoxicating early days and the heroic attempts to capture the essence of the emerging company on a huge sheet of brown wrapping paper known as the Fish.
Worse, while I had an uneasy sense that standard-issue organisational processes were harmful, I was not familiar with Frederic Laloux's work and so was unaware of much of the inspiration for the form Kaleidoscope had chosen.
So I was joining a growing company. I had no doubt about the passion and commitment of my new colleagues. But I also knew that most successful start-ups experience an abrupt change in their operating model at some point in their second year.
Typically, they find themselves replacing a tight-knit, flat, improvisatory organisation with a mini-bureaucracy. So I was slightly on my guard that this might be happening at Kaleidoscope.
And, sure enough, the company was on the point of changing its operating model. But not the way I thought.
On my first day in the office, the company formally adopted Holacracy, a new way of running organisations that is making waves, not only in the US, where it began, but in companies of many sizes in Europe too.
Holacracy aims to preserve the energy, creativity and autonomy of working in a small start-up while still providing rigour and accountability.
Holacracy aims to preserve the energy, creativity and autonomy of working in a small start-up, while providing as much rigour and accountability as you would find in an effective large bureaucracy. Holacracy is very well documented on its own website and elsewhere, so I'm not going to try to describe its mechanics here.
What's been really interesting to me is the way in which a few deceptively simple changes to 'normal' (hierarchical) organisational principles make a massive difference to the working environment.
Holacracy is terrifyingly rational
Let's face it, if you can tell someone how to use their time, you are their boss. So that's not allowed, since we don't have bosses at Kaleidoscope. What you can do is ask people to justify their prioritisation. So you are held accountable, not for your obedience to authority, but for your contribution to the overall purpose of the organisation. It's rational, but it's somehow scary to lose that quasi-parental 'because I say so.'
Holacracy is terrifyingly direct
You can't ask anyone to do anything that they aren't explicitly accountable for. Strangely, this doesn't turn everyone into monstrous jobsworths, because if you need someone to be accountable for something, there's a simple process for getting them to be so. Which is kind of scary, if you have spent your career learning how to lead by charm, or menace, or a virtuosic mixture of both.
Holacracy is terrifyingly empowering
You know that thing where you don't have authority to make a decision, but you don't know who does – or the person who does can't or won't? With Holacracy, if you need more authority, you can just ask for it. It's very liberating to be able to take the problem to the weekly meeting, make the case, and get the authority you need. No pleading, no sulking, no manipulation. And no one to blame if it goes wrong. That is scary.
At Kaleidoscope, we are brave but not reckless. So, we are dating Holacracy rather than marrying it. As with any new technology, there are some frustrations while we learn how to make it fit seamlessly into our working lives. But as we get more fluent with it, we are finding that it frees us up to focus more on our mission, and less on our processes.
We'll keep you posted on how we get on.
---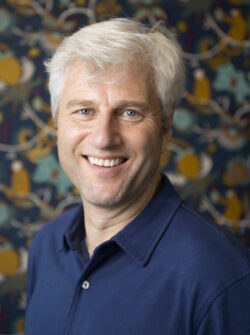 David Laszlo
24 October 2017