Job for life?
Is there such thing as a job for life anymore? When is the right time to move on from a job? Anna explores these issues, reflecting on her first few weeks at Kaleidoscope.
Setting up an organisation brings with it fun (posting brown paper envelopes full of cash to our Unexpected Conversations winners), frolics (decorating our giant Welsh dresser) and the necessary headaches (factoring in a power outage every time someone tries to use the microwave).
​One thing I've pondered in my first few weeks of Kaleidoscope life is our range of working histories. For want of a less corporate-sounding term, I currently fit in the box of young professional. At this stage in my career, being involved in the development of a new organisation, especially one that is eschewing strict working patterns and traditional organisational hierarchies, is both hugely exciting and slightly daunting.
It's giving me the freedom to learn how I work best, when and where I'm most productive, and to try and consider how I can be most useful to the growing Kaleidoscope empire.
My peers and I are used to job-hopping, and nowadays the idea of staying in one job for life is practically unheard of. My philosophy up until this point has been to change role or move organisations once I feel I've learned everything I can in that setting. So how do we encourage people to develop and grow at Kaleidoscope? Without a clear hierarchical ladder in sight, the way we approach rewarding hard work and acknowledging progress will be interesting to eke out.
And equally important for future consideration, how do we enable people to move on when the timing is right, both for the benefit of the individual and also the organisation as a whole, which prides itself on fresh thinking and building new networks of people? ​
We try to answer complex questions like these at our weekly Tuesday meetings at Kaleidoscope HQ. I for one am looking forward to discussing the above further, fresh coffee pot ready and waiting. We'll keep you posted…
---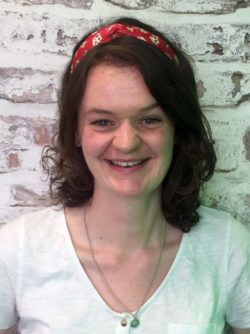 Anna Howells
25 January 2017