Five things we learned in Nottingham
For the fifth face-to-face event in Public Health England's Prevention Concordat series we gathered in the East Midlands. The conversation was far-reaching (who'd have thought the Vatican would come up as a topic of conversation?) and we had the chance to hear a range of case studies from the region.
I had a hard time picking my top five lessons learned from the day, and if you attended it would be great to hear your thoughts – leave a comment below or join the conversation on twitter using #preventionconcordat.
What do we mean by a 'prevention concordat'? Dr Mike McHugh, Consultant in Public Health from Leicestershire County Council, reminded us of the definition of a concordat: "An agreement or treaty, especially one between the Vatican and a secular government relating to matters of mutual interest". Sadly, no one from the Vatican was available for comment, but Lily Makurah from Public Health England was there to remind us what the concordat is all about. Put simply, the Prevention Concordat for Better Mental Health aims to facilitate local and national action around preventing mental health problems, and promoting good mental health. It's a set of resources to help local areas put in place effective prevention planning arrangements.
Prevention isn't easy. Cam Lugton, Programme Lead for the Mental Health Intelligence Network, voiced what we were all thinking when he said prevention work is never easy. And it isn't. But as Jess Mokkherjee from Kent County Council reminded us in our recent webinar, we should try to avoid giving mental health the mystique of "we can't do it". To ensure this, we should make it part of system thinking.
Fit and (don't) forget. Jane O'Brien, Public Health and Commissioning Manager from Nottinghamshire County Council, reminded us that the prevention of mental health problems is about systemic cultural change. Unlike fitting a fire alarm, where you make one quick installation and then forget about it, this requires a great deal of persistence.
Nothing is ever new. It's important to remember what has gone on before. Programmes of work don't appear out of thin air, they're built on months, years or maybe even decades of hard work. We need to remember what's been tried previously and apply this learning when focusing on the prevention of mental health problems.
Opportunities to collaborate. Key to effective collaboration is the opportunity for people to meet, whether that's face-to-face over coffee or virtually via a webinar (there can still be coffee). Participants at the East Midlands event reminded us that by bringing people together, prevention can become everyone's business. Not just those working in mental health, but also public health, NHS commissioners, providers and further afield.
​We're almost half way through the learning event series. But fear not, there's still plenty of time to get involved through a digital discussion or by signing up to one of the remaining face-to-face events.
---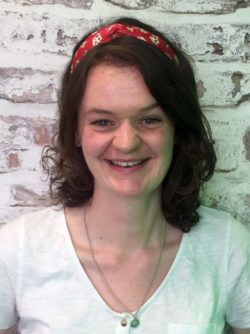 Anna Howells
26 February 2018