Five things we learned in London
The sixth face-to-face event in the Prevention Concordat for Better Mental Health learning series saw snowy scenes at the Oval cricket ground, but despite the inclement weather and disruptions to travel, the atmosphere in the room was positive (helped in part by plentiful hot drinks and soup to thaw people out). 
​I've noted my top 5 takeaways from the day below, but it would be great to hear your views – leave a comment below or join the conversation on twitter using #preventionconcordat.
No one is perfect (yet). At the half way point(ish) of the learning event series, Lily Makurah's observation that no one organisation or area has perfected their approach to preventing mental health problems or promoting good mental health was timely. The clue is in the name "learning events" – this series is an opportunity to learn from others, share your own learning and explore how to continue that learning once the event ends.
If you don't have a vision, steal someone else's. Some systems can be really stuck in a rut of short term planning. By aligning themselves with an external vision, such as that provided by Thrive LDN, they can "borrow" a longer-term vision and build energy for change around it.
Evidence is like muscles. We'll only build up the evidence base for mental health if we use what we have. Andy Bell highlighted the example of MAC-UK, who use evidence-based interventions to implement their work (including the use of peer-referral and activities co-produced with young people).
Better mental health is a way of life not a stroke of luck. We've made similar points in previous blogs, but the point remains as pertinent as ever. Supporting good mental health is a lifelong activity and a lifecycle approach to how we build good mental health and prevent mental health problems is needed.
Borrow a brand, build energy. At the London event we heard from organisations who felt their own brand identity veered towards responsible rather than innovative. While both are needed, innovation is key when you are seeking to build momentum for change. To borrow a leaf from Thrive LDN's book, they provides partners with an attractive brand backed up with professional communications skills in order to build this momentum.
---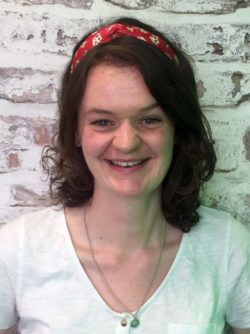 Anna Howells
8 March 2018