Five things we learned in the south east
For face-to-face event number three in Public Health England's Prevention Concordat series, we welcomed participants from across the south east. A good event needs to leave you with snippets that you just can't get out of your head, and the south east event certainly achieved that.
The aim of the events is to facilitate the sharing of effective practice and learning from others, and we were delighted to be joined by speakers from Kent, Southampton and Portsmouth
Here are my memorable moments. If you attended and have a different view, vehemently agree or disagree then please do comment below – it would be great to hear your thoughts.
1. Clean mind, dirty hands. Jessica Mookherjee, Consultant in Public Health from Kent County Council, kicked off the conversation by highlighting the wealth of mental health programmes with a prevention focus happening on her patch (no mean feat, given the five-minute time limit). Jessica shared some key learning from her experience, including the need for "clean minds and dirty hands". Alarmed? Don't be. It means recognising the importance of a clear strategy for your prevention work despite (or perhaps because of) the many teams, departments and organisations mental health prevention touches on, but underpinning this with a willingness to get stuck in, working hard and persisting in an area that has long been overlooked.
2. Everyone has a right to good mental health. The focus of these learning events is in the title (hint: learning) – and the aim is to share learning within local areas as well as between them. For the latter, we were lucky enough to have Andy Bell, Deputy Chief Executive of the Centre for Mental Health, join us and squeeze into two sessions all he knew about what works for the prevention of mental health problems and the promotion of good mental health. One thing that Andy highlighted was that everyone, regardless of whether they're currently experiencing a mental health issue or not, has a right to good mental health. This might sound obvious, but in a complex landscape with competing priorities this simple truth can help re-emphasise the importance of prevention work.
3. Everything we do impacts our mental health. There really is no escaping this fact. As the Centre for Mental Health research shows, physical and mental health are intricately linked, and the list of factors impacting your mental health doesn't stop there – housing, education, relationships, work, the great outdoors and many more can all play a crucial role. I was reminded of Helen Stokes-Lampard's advice during our recent webinar on joy in the workplace: building joy starts at home. Home life plays a huge role in our mental health, so addressing things like housing, rent, and even internet connection (affecting how isolated you feel on any given day) are all important when considering your mental health.
4. Voices in the room matter. From the national to the local – at the south east event we were joined by Andrew Gordon, Basildon councillor and mental health member champion. Andrew shared his experience of being a member champion, and the difference it was making to his work and the work going on around him. Andrew highlighted that being a member champion automatically gave mental health a voice in the room: as his colleagues knew he was going to ask questions about mental health, they tried to pre-empt him by already factoring it into projects or programmes of work. By having mental health automatically on the agenda he's helping to create a new culture in his council.
5. It's not about the data, it's about having the right questions. Good data is great, and you can't underestimate its value when it comes to proving your point, or keeping track of progress. However, it's what comes before the data collection that really matters: asking the right questions. Without that as your firm foundation, data collection for collections sake soon becomes meaningless, and as I'm sure many of you will identify with, burdensome. Being clear about what it is that you do and don't know, and what it is that you want to know, is crucial.
​Next up is Sheffield, but feel free to join the conversation in the meantime by signing up to one of our digital discussions, or joining the conversation on twitter #preventionconcordat.
---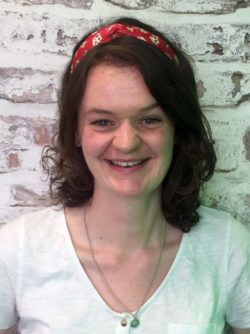 Anna Howells
13 February 2018