Defining a family of services
How do you know if you're part of a family? Your parents, siblings – that's not too difficult. How about being part of a family of services? It's a question we've been exploring in our shared learning series with the British Red Cross and Co-op partnership tackling loneliness.
As part of our recent event in London we explored whether we can define a 'family' of services that share key features of the Red Cross's Community Connector schemes, and identify common challenges and solutions among these different schemes.
Our starter-for-ten was that these services tend to be one-to-one and delivered to a specific cohort or community; that they involve a connector (or link worker, or coordinator, or social prescriber) meeting with an individual to discuss their personal circumstances, needs and wishes –  including for social connections and relationships; and that they offer support to individuals to build links into wider services, support and activities, in their communities.
Two events into this series, I think we can start to see what brings this 'family' together.
So what did we learn?
It's all about the money, money, money. Finding sustainable funding emerged as a key challenge for many of the service providers who attended. Many organisations had crowdsourced or accessed pilot funding or innovation pots to set up services, but were struggling to find the funds needed to sustain services in the long term – with the risk that support might not be available for long enough to see its real impact on people's lives.
Don't forget about the price tag. Ben Jupp from Social Finance shared learning from the Reconnections programme in Worcestershire, which is funded through a Social Impact Bond, with payments linked to reductions in loneliness. While the programme is delivering real reductions in loneliness, the unit costs of support have been significantly higher than expected. His message was not to underestimate the costs of providing a quality service – including the need to invest in both staff and volunteers – or the complexity of people's needs.
Sharing learning is a great way of building communities. Several of our participants had direct experience of working with refugee communities, among whom issues of loneliness and social isolation can be exacerbated by language barriers. However, we were reminded of the power of coming together to learn, not just as a means of overcoming the practical barrier of lacking a shared language, but also in directly creating a means of connecting with others.
Finding the right activities can be challenging even in the most vibrant and diverse communities. We wondered whether, in some communities, a lack of available activities and services might create challenges for community connectors looking to refer people on, but a slightly different challenge emerged in our discussions in London – that of finding the right support. In communities where there is huge diversity and a wide range of activity, finding the service, support group or activity that is just right for an individual can be a serious challenge!
It's good to talk. Another challenge of working in crowded environments where lots of providers are working alongside each other, but often in our own worlds, is that we can accidentally end up straying into one another's territory and duplicating each other's work. Or alternatively, we can end up leaving gaps between us (as we find our niches) without any of us realising.  There are lots of different models and providers of community-connector-type services, all of which have their own strengths, weaknesses and specialisms, but it's vital that where we work alongside one another in communities we keep talking so that we can identify where gaps are opening up. The problem is finding the time and space to do that – and that needs resource.
Keeping families together isn't always easy; like any relationship, it requires effort. However, I think we've already seen more than enough commitment from a wide range of organisations wanting to make this work. Roll on our third learning event in Glasgow.
Kate Jopling is an independent consultant working with Kaleioscope.
---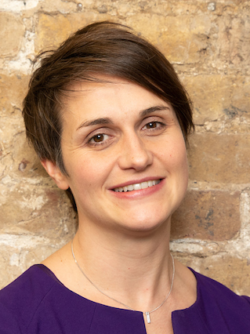 Kate Jopling
30 April 2018