Catalysing and embedding innovation
Innovation can feel like a daunting word. But at its heart, it is simply 'ideas into action'. Whether you're finding a better way to master the school run or to cook your favourite ingredient. Innovative thinking has been part of our human nature since we could stand upright
Inspired by our conversations as a community, and informed by the latest theory and research, we have tried to understand how we can unleash our potential to innovate and set out the skills and behaviours SEL system leaders need to catalyse and embed innovation.
How did we get here?
On 5 July 2022 we came together as a community to explore what catalysing and embedding innovation really means and why it matters.
We dived into the theory and research and thought about some of the mindsets and behaviours that can limit our capacity to innovate. And we heard from an inspiring panel of speakers – Nupur Yogarajah (NHS SEL), Andy Ratcliffe (Impact on Urban Health) and Jonathon Gray (Cardiff and Vale UHB).
Watch the recording on the theory and research behind catalysing and embedding innovation.
Download the slides, including a list of resources, from the above video
Watch the recording of our panel discussion
Together we refined the skills and behaviours we need to foster as system leaders in south east London.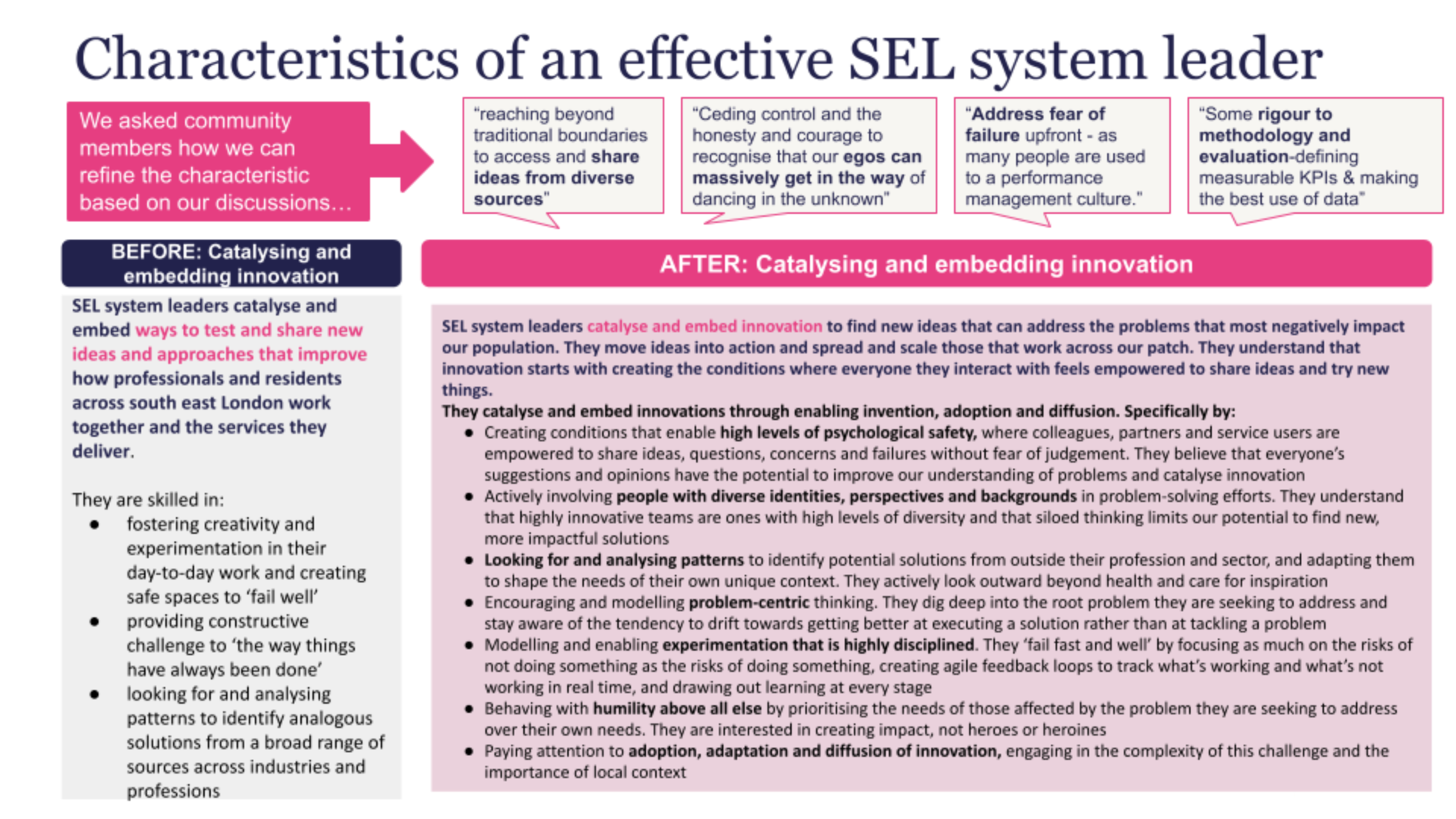 And we set out what we need to prioritise as a system to develop a culture that supports leaders to catalyse and embed innovation: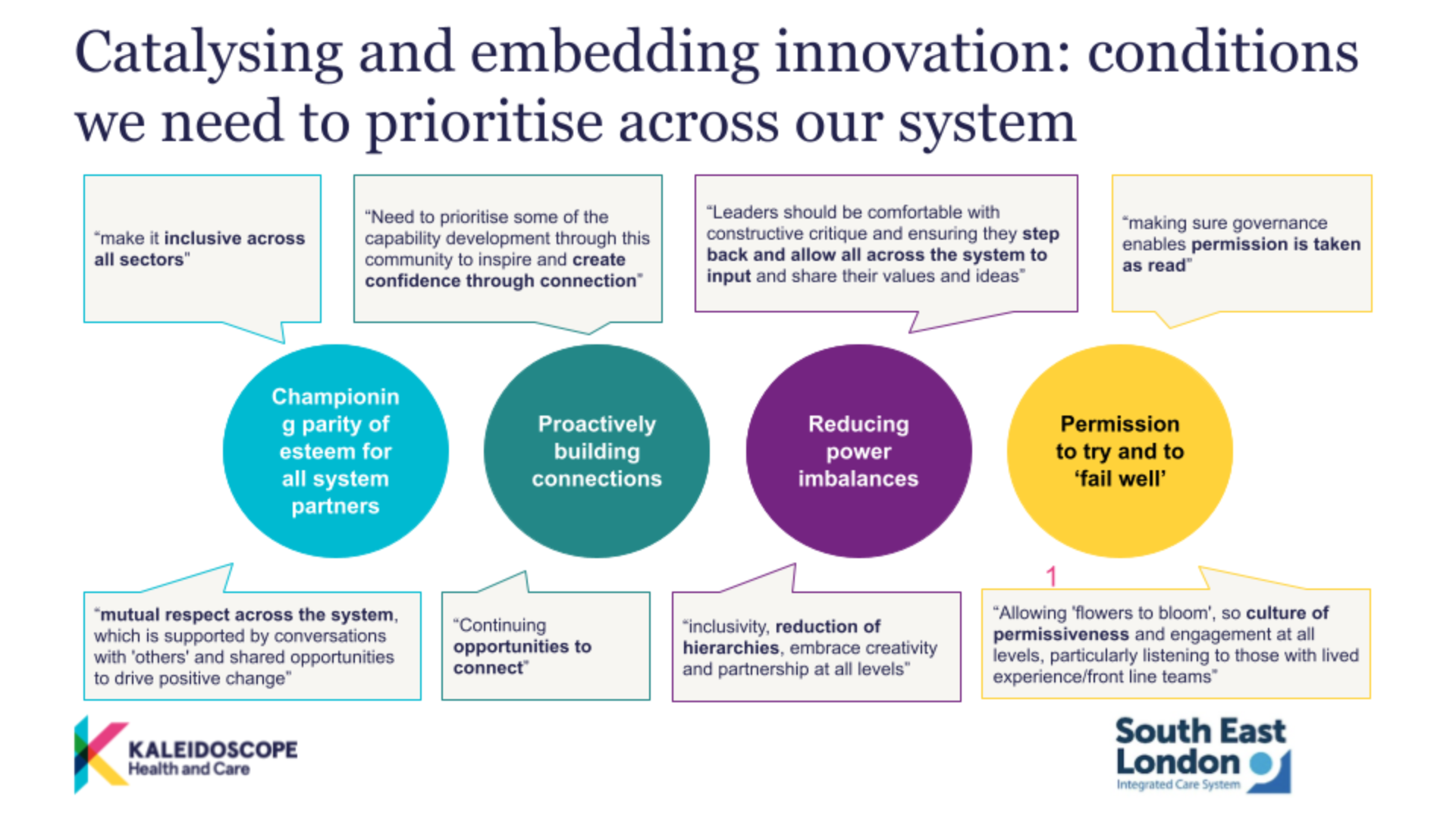 ---