Tom Rossington
---
Tom Rossington is experienced in research and evaluation, and joined Kaleidoscope from IPSOS Mori.
Tom has worked with stakeholders across the health sector on topics including: patient experience, integrated care, digital health tools and services, and the linking of health data and consent.
He has considerable experience in survey design and analysis, developing insight and analytical reports, assessing user feedback, and producing accessible materials, including infographics for patients with learning disabilities.
Tom is a Yorkshireman, growing up in a small village near York, and studying for a BA in Social Policy and Sociology at the University of Sheffield.
In his spare time, Tom enjoys visiting exhibitions, restaurants, pubs and music venues. He can often be found on his bike (actively avoiding the tube), or enjoying one of the many green spaces across north London.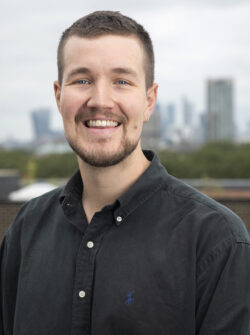 Contact Tom