Lily van den Broecke
---
Lily works across various projects at Kaleidoscope, from organisational development to health and care policy, and learning and evaluation.
Before moving into health and care, Lily worked at the British Film Institute. There she developed her understanding of public funding, networks, stakeholder management and data collection and analysis. While the film industry is fascinating, she followed her heart to understand how health, care and culture relate from a policy to a personal level.
Much to her astonishment, Lily was awarded an MBE for for services to rowing and paralympic sport after winning a rowing gold medal at the London 2012 Paralympic Games.
Nowadays, you'll find her on a bike, not a rowing lake. She enjoys music, human connection and a game of catch. But not, as her Wikipedia page erroneously suggests, composing hymns on the recorder.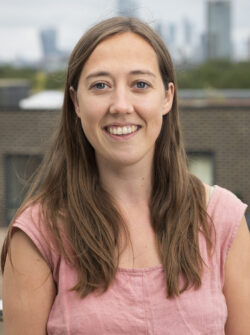 Contact