Chloe Hellier
---
Before joining Kaleidoscope, Chloe worked at mental health charity, Mind. Chloe has experience of running a variety of events, from conferences and workshops to award shows at London's Southbank.
Chloe studied anthropology at Durham University and is particularly interested in how cultural, social and biological factors influence our understanding of health.
Outside of Kaleidoscope, Chloe likes to spend her time cycling around London, visiting galleries and exhibitions, and experimenting in the kitchen. When she has a free weekend she is often found taking her cavapoo Percy for long walks on Hampstead Heath.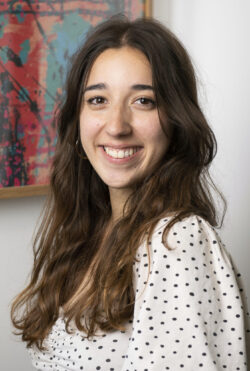 Contact