Becky Malby
---
Becky Malby is part of Kaleidoscope's Advisory Group.
Becky is a Professor in Health Systems Innovation at London South Bank University. She is an experienced manager and thought-leader in health and social care. She has a track record in systems innovation, coproduction, leading networks, organisational change and leadership development in the UK and internationally. She is an unusual combination of leader, manager, researcher, change agent and entrepreneur.
Her early years in health services as a clinician and manager, were followed by a career in leading clinical and organisational change, first at The King's Fund, then in national and international roles and most recently as the Director of the Centre for Innovation in Health Management, and the programme lead for the Leeds Institute for Quality Healthcare, at the University of Leeds.
Becky has also lead the International Shaping Health Systems Network with hub groups in Asia, North America, Africa and Europe; been a Board member of the European Health Management Association, and a critical friend of the New Economics Foundation Coproduction Network. She is currently a Board member of the NHS IQ Network Programme and the King's Fund / Health Foundation Readiness for Change Programme. She is a founding member of the Leaders for Leeds Network, and has recently been an advisor to the Cabinet Office on the Choice Agenda and to the Health Foundation on networks.
Becky is a Visiting Associate at the School of Public Leadership, Stellanbosch University, South Africa, and a Co-Director of incLucid, a social enterprise supporting people in recovery.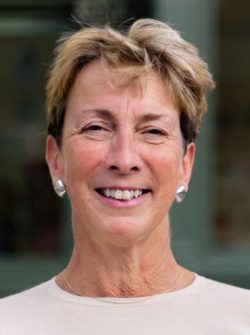 Contact