Addressing low pay and the poverty premium in the NHS
What is the poverty premium and why does it affect so many NHS staff? Jonathan Lewis looks at some of the issues of low pay and how some parts of the NHS are helping to address this.
The coronavirus crisis has thrown into stark relief how much the NHS rests on a solid bedrock of dedicated cleaners, facilities staff, porters and, of course, nurses. These staff are the frontline and their contribution has never been more crucial to keeping our hospitals safe and running. The nature of these roles means they tend to be in lower salary brackets and nearly all of them are part of the 25% of NHS staff that are close to the low pay threshold (as defined by the ONS).
People in this situation tend to struggle to cope with financial shocks. This in part accounts for their heavy use of payday loans – there were 5.4million in 2019. NHS staff are the heaviest users of a form of credit that can cost £70 a month for a £250 loan. If you earn just over a £1,200 a month net (Band 2), this credit cost alone can be crippling.
And there is plenty for them to deal with at this extraordinary time. Many NHS staff will be sick in the coming months and those who are well will be stretched to the maximum. All staff will face huge challenges, none more so than staff in the lower pay bands.
These employees that make up the engine of the NHS when it comes to keeping our hospitals clean and our public safe have never had a more vital role to play given the nature of the pandemic. But they are also among the financially most vulnerable. Even when the crisis is over, we know that the economic downturn that inevitably follows will hit the lowest paid the hardest.
Not only are lower paid staff more likely to use high cost credit, but also as people get poorer, day-to-day living gets more expensive.
Not only are lower paid staff more likely to use high cost credit, but also as people get poorer, day-to-day living gets more expensive. This is known as the poverty premium. For example, research from the Bristol University Poverty Unit found using a launderette more often to wash the family clothes can increase costs by 2,500%. The extra cost of fuel and credit can add another £300.
Workers in the NHS on £18,000 are saddled with a poverty premium of at least £490 a year. If this premium could be removed these staff would be more than 3% a year better off. It would also remove 'pay day anxiety' – the concern created by this situation that creates a constant distraction that means (among other things) staff are 7.6 times more likely to not finish their daily tasks.
Greensill Pay (soon to be renamed Earnd) is a new technology being given to the NHS for free by FinTech firm Greensill to ensure vital frontline staff are paid on the day they earn their pay (including overtime) at no cost rather than waiting until the end of the month. This will help these vital employees by removing the need for expensive credit, lifting pay-day anxiety and providing relief from the poverty premium – allowing them to focus on their crucial work.
This service is live in a number of NHS trusts allowing anyone who signs up to it to get paid instantly for the work they have done as soon as they have done it. So, no more waiting for payday and no more having to take pay day loans or short-term capital at outrageous rates. We are very proud to be providing this service at no cost at a moment the NHS and its brilliant frontline staff need it the most.
---
Jonathan Lewis is Managing Director, Health and Social Care, at Greensill. His role is to use Greensill's expertise to improve the financial position of the 25% of NHS staff who are low paid.
The issues raised in this blog will be part of the discussion with Jonathan at our online Melting Pot Lunch on 24 April.
---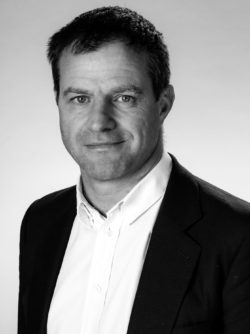 Jonathan Lewis
21 April 2020